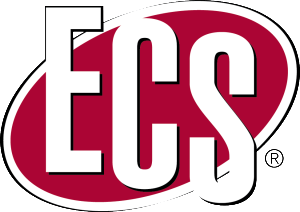 Notes from the Section Chairman
Pittsburgh is gradually evolving to be a hub of education, science and research. The Electrochemical Society bears great relevance to a number of upcoming challenges including energy generation and storage, corrosion, biochemical systems etc., and a number of local universities and companies are perform cutting edge research.
With that in mind, section could act as a forum for fruitful interaction and collaboration. We are reaching out to local members interested in participating and rejuvenating the Pittsburgh Section, which has been dormant for many years. We also aim to give information on local activities and events. These posts will highlight one research group and their work in electrochemical research and also provide an update of local activities.
Since this is the beginning of a new effort, we would like your feedback with regards to activities of interest. Please take the time to complete the survey and help the officers identify areas of interest. And let us know if there is any news you'd like to see in a future issue.
Thanks,
Cliff Walton


Research Highlight
Computational Chemistry for a Sustainable Future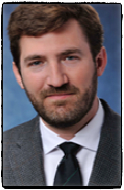 Human sustainability will require efficient and sustainable production of chemicals and fuels. Ideally, thermodynamically stable molecules such as CO₂, N₂, and H₂O may one day be used as feedstocks for high-value commodity chemicals, but most photo- and electrochemical processes that are known to date are severely limited by high overpotentials and/or low faradaic efficiencies. However, recent experimental (photo) electrochemical studies have suggested that aromatic N-heterocycles (ANH) contribute to lowering overpotentials and raising faradaic efficiencies in CO₂reduction.
To further elucidate the role of the ANH in these processes, we identified thermodynamic descriptors that are straightforwardly calculable using first principles quantum chemistry to predict the experimental electrochemical conditions at which ANH molecules would facilitate efficient proton and hydride transfers. These data provide a useful starting point for identifying molecules with suitable electronic structures to facilitate efficient proton and electron transfers.
For additional insight into these and other renewable energy processes, our group is also employing ab initio molecular dynamics and parameterized reactive force fields to study chemical reactions and nanoscale material properties under ambient reaction conditions.
Dr. John A. Keith is the R.K. Mellon Faculty Fellow in Energy at the University of Pittsburgh. Having completed his Ph.D. in Chemistry from Clatech and a successful postdoctoral fellowship at Princeton University, Dr. Keith joined the Chemical Engineering Department at the University of Pittsburgh in 2013. Dr. Keith's group works on identifying fundamental electrochemical mechanism using computational analysis.

Recent Activities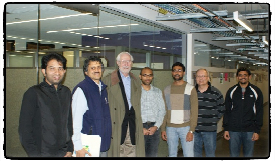 The University of Pittsburgh ECS student chapter was approved in Fall 2014 and had its first event in November with a seminar by long time ECS member Dr. George Blomgren, who was recently recognized as an ECS Fellow for his contributions to the Electrochemical Society. Dr. Blomgren's talk on 'Recent trends in Battery Research and Development' discussed various battery technologies and their relevance/scope in the electrochemical energy storage market in the next decade.
With over four decades of Research and Development experience in electrochemical energy storage systems, Dr. Blomgren shared his vast experience and insights on upcoming technologies like lithium-air and lithium-sulfur batteries in addition to lithium-ion batteries. The talk was attended by a number of chapter members including the faculty advisor, Dr. Prashant Kumta. Fruitful discussions on electrochemical energy storage with the students also ensued after the talk.

Upcoming Events
The University of Pittsburgh student chapter of ECS has regular meetings discussing new concepts and trends in electrochemistry.
The details for the next meeting are as follows:
Date: 3/6/2015
Time: 3:00 pm – 4:00 pm
Location: 815 E. Benedum Hall, University of Pittsburgh
Contact: ecspitt@gmail.com

Section Officers
Chairman
Clifford W. Walton, Ph.D. | Calgon Corporation, Inc.
cwalton@calgoncarbon.com
Vice-Chairman
Prashanth J. Hanumantha, Ph.D. | University of Pittsburgh
Secretary/Treasurer
Bharat Gattu | University of Pittsburgh