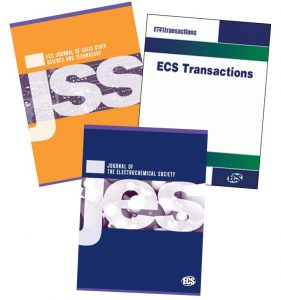 Dear Friends and Colleagues,
Given the unprecedented times that we are facing on a global scale, we understand that individual researchers and institutions have been impacted in ways most of us have never experienced. Please know that ECS's first priority is the health and safety of all. To that end, ECS staff has fully transitioned to working remotely, enabling us to maintain our critical operations despite the challenges presented by the COVID-19 pandemic.
Journals Manuscript Handling
Our journal editorial boards and staff continue to provide the community with uninterrupted manuscript handling and peer review processing. In addition, our publishing partner, IOP Publishing, has enacted measures to ensure a safe environment for their staff while minimizing disruption to their production and publishing services.
Proceedings Special Issue
In light of the 237th ECS Meeting cancelation, the Society will now publish a special issue of selected proceedings from the meeting as an alternative option for authors to share research related to their planned technical presentations. More information can be found online. Please contact ecst@electrochem.org for questions.
Free the Science Week & Content Access
With so many of us now working remotely, access to scientific research has never been more critical. Therefore, we hope you can share in Free the Science Week from March 30-April 5, when we take down the paywall to the entire ECS Digital library on IOPscience, making over 160,000 scientific articles and abstracts freely accessible to everyone!
If you encounter access issues to ECS content on IOPscience, please reach out to customerservices@ioppublishing.org for support in subscriber access and customerservice@electrochem.org for support in ECS member access.
As always, ECS staff is here to support you. Reach out to us at publications@electrochem.org if further assistance is needed.
All the best during these times.
Sincerely,
Beth Craanen
Director of Publications