Early Career Forum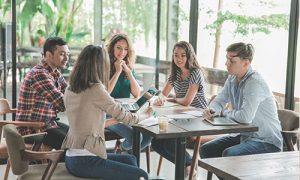 The ECS Electrodeposition Division (ELDP) launched the Early Career Forum (ECF) to bring together PhD and MSc students, postdocs, and starting assistant professors or young professionals around the world doing research in electroless and electrochemical deposition and related fields. The forum aims to be a platform for the regular exchange of ideas, including short talks and open discussion sessions, allowing the members to benefit from the experience of other early career researchers. The format is similar to ECS Student Chapters, but on an international level.
Today's early career researchers are tomorrow's experts in their respective fields. Some are in the process of writing their BSc or MSc theses or PhD dissertations. Sometimes the research is intricate and lacks the right idea or approach to answer a particular question and achieve the desired progress. At this point, it helps to exchange knowledge with other researchers, discuss ideas, and develop new strategies.
The ELDP Early Career Forum thrives on the participation of early-career researchers and calls for interested and committed people to participate in the organization of, and provide content for, its events.
If you are interested in being a part of the ELDP Early Career Forum or want to learn more about it, please contact Dr‑Ing. René Böttcher (rene.boettcher@tu-ilmenau.de).
---
Centennial Celebration Logo Design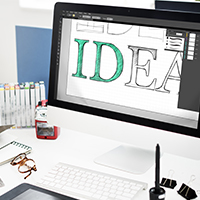 This year, ELDP marks 100 years since its founding with a Centennial Celebration. The Early Career Forum invites all ELDP division members to submit designs for a "100 years of the Electrodeposition Division Logo." The division's Executive Committee will review submissions and choose the best idea. The logo will feature prominently in all ELDP symposia at the 242nd ECS Meeting in Atlanta, GA, from October 9-13, 2022.
If you have a good idea:
Submit your logo design via email to Dr-Ing. René Böttcher (rene.boettcher@tu-ilmenau.de)
Submission file format: EPS or PNG (300 dpi resolution)
Submission deadline is June 10, 2022