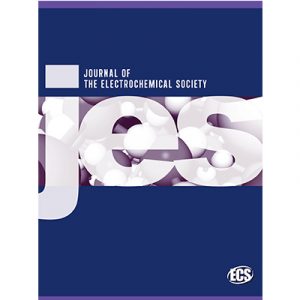 The Journal of The Electrochemical Society is publishing a virtual focus issue in connection with IMLB 2022, hosted in Sydney Australia. This issue is only open to participants of IMLB 2022 who presented therein (invited talks and posters). Review, critical review, perspective, methods, communication, and original research articles are welcomed.
IMLB 2022 is the premier international conference on the state of lithium battery science and technology, as well as current and future related battery systems for application in transportation, industry, grid storage, aviation, aerospace, biomedical, and other promising sectors.
Manuscripts submitted to this issue undergo the normal rigorous review process used for JES, with papers expected to meet the customary high scientific and technical standards for which this journal is known.

Accepting Submissions: August 4, 2022 | Submission Deadline: November 2, 2022
ECS maintains the premier collection of archival research presented at IMLB conferences:
Focus Issue on Selected Papers of Invited Speakers to IMLB 2020
Focus Issue of Selected Papers from IMLB 2018
Focus Issue of Selected Papers from IMLB 2016 with Invited Papers Celebrating 25 Years of Lithium Ion Batteries
Focus Issue of Selected Presentations from IMLB 2014
---
Associate Editors
Perla Balbuena, Texas A&M University, U.S. | Perla.Balbuena@electrochem.org
Thierry Brousse, University of Nantes, France | thierry.brousse@univ-nantes.fr
Scott Donne, University of Newcastle, Australia | scott.donne@newcastle.edu.au
Brett Lucht, University of Rhode Island, U.S. | blucht@chm.uri.edu
Nae-Lih (Nick) Wu, National Taiwan University, Taiwan | nlw001@ntu.edu.tw
Technical Editor
Doron Aurbach, Bar-Ilan University, Israel | Doron.Aurbach@biu.ac.il
Editor-in-Chief
Robert Savinell, Case Western Reserve University, U.S. | rfs2@case.edu
---
Articles are published in a standard issue of the journal as they are accepted. If selected at submission, accepted papers are published online in the ECS Digital Library on IOPscience within 24 hours of scheduling for publication. The version of record is published online within approximately 10 days of final acceptance.
Visit the ECS website for author submission instructions and requirements for each article type.
OPEN ACCESS: Authors choosing to publish open access agree to pay an article processing charge (APC) if their papers are accepted. APCs are discounted by 75 percent for ECS members and waived for authors from ECS Plus subscribing institutions. Check if your institution subscribes to ECS Plus. Discounts are applied at the time of payment.