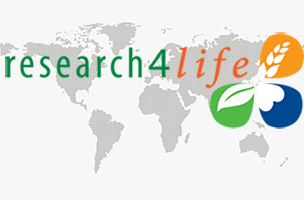 According to Research4Life, the Research4Life partners have announced their agreement to extend their commitment to free and low-cost access to peer-reviewed eResources to 2025. The renewed commitment means that nearly 85,000 peer reviewed academic journals, including the Journal of The Electrochemical Society and the ECS Journal of Solid State Science and Technology, available through the public-private Research4life partnership, will continue to reach research communities in low and middle income countries.
The program's success in reducing the knowledge gap between high, middle, and low income countries has received an overwhelming amount of support from the partners, which lead to the extension, says Daniel M. Dollar, chair of the Research4Life executive committee and associate university librarian for collections, preservation, and digital scholarship at Yale University Library.
"Research4Life is a shining example of public and private organizations coming together with a shared vision of the power of information to improve people's lives," says Dollar.
One example of this is Alice Matimba, a researcher and senior lecturer at the Department of Clinical Pharmacology at the University of Zimbabwe. Matimba, one of the beneficiaries of Research4life, transformed the treatment offered to patients diagnosed with diabetic retinopathy and other eye complications by successfully advocating for a policy of investment in the advanced technology and services.
"Thanks to Research4Life for providing digital access to evidence-based scientific information, we were finally capable of doing a review of the literature which confirmed our hypothesis. It enabled flexibility of research ideas which would lead to solutions. We were able to find the best literature suited for our needs," says Matimba.
The Electrochemical Society is one of the many Research4Life partners to help make this initiative possible. ECS partnered with Research4Life back in 2017,  providing access to over 132,000 articles and abstracts published in the ECS Digital Library. This partnership aligns directly with ECS's Free the Science initiative, aimed at making all research published in the ECS Digital Library freely available to all readers, while remaining free for authors to publish. ECS believes that the opening and democratizing of this information will lead to rapid advances in some of the world's most pressing issues.
Learn more about advancing the science. Donate today.