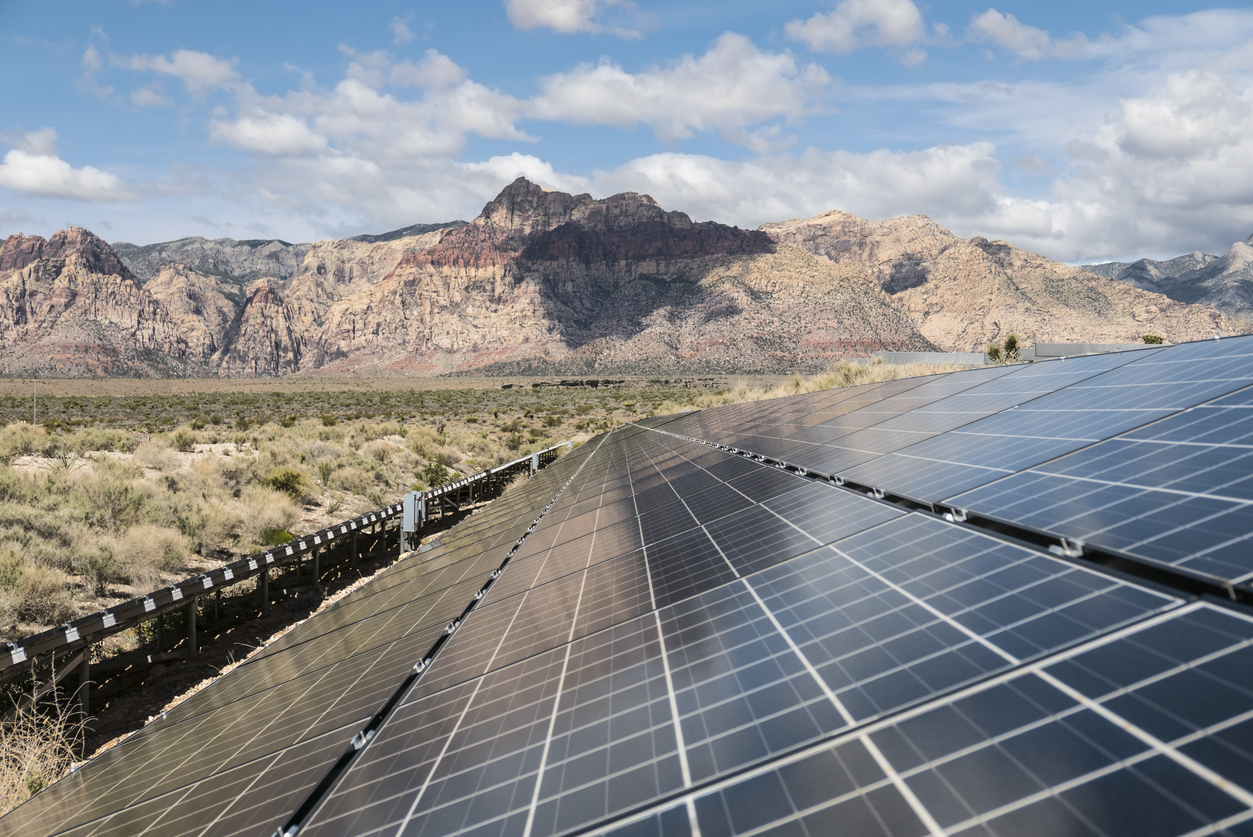 For the last decade, the city of Las Vegas has been working toward generating 100 percent of its energy from renewable source. Now, city officials state that goal has been met.
About one year ago, the city partnered with the company NV Energy, a public utility that distributes energy across the state of Nevada, to help Las Vegas reach its clean energy goal. NV Energy official recently announced that everything from City Hall to community centers are now running on clean energy after the finalization of Boulder Solar 1.
The Boulder Solar plant was built by California sustainable energy company SunPower. The 100-megawatt solar plant is located in the Eldorado Valley of Boulder City, NV.
Las Vegas' major, Carolyn Goodman, hopes that this move will but the city on the path to be a "world leader in sustainability."