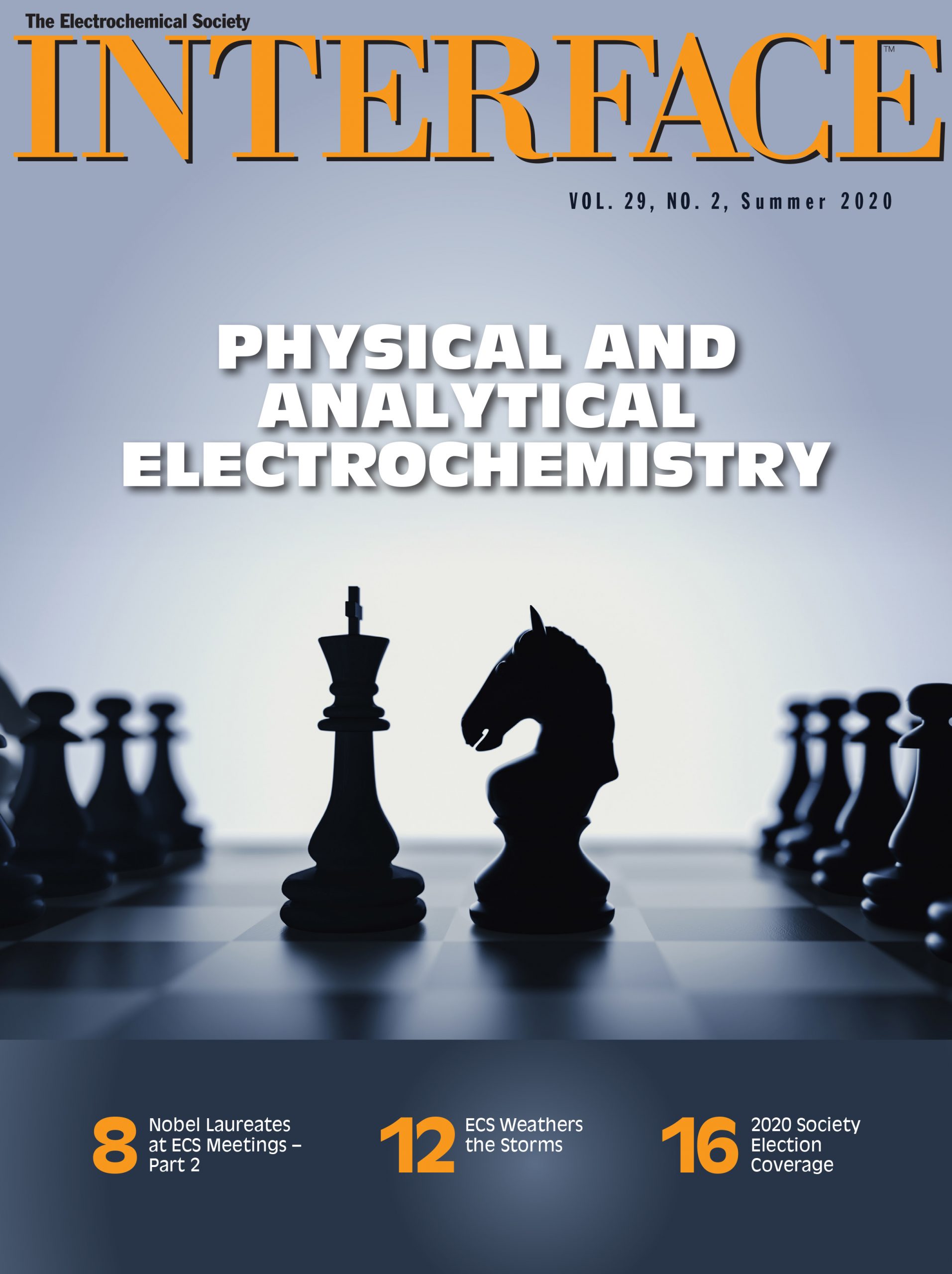 The ECS Interface summer issue is now available to read online. Alice Suroviec was guest editor of the magazine which focuses on the Physical and Analytical Electrochemistry Division.
"As a member of the Society, I always look forward to the quarterly arrival of Interface through postal mail. However, due to the impact of the global COVID-19 pandemic, we made the decision to publish the summer 2020 issue in a digital format only. I'm thrilled to give you a first glimpse into our most recent issue," said Rob Kelly, Interface editor.
Feature articles include:
Read Now
In addition, enjoy the latest Society news and highlights, including:
A special shout out to our summer 2020 issue advertisers: don't miss their recent offerings!
A decision has not been made yet whether to publish the fall and winter issues of Interface in a print or digital format. Either way, upcoming issues will continue to deliver the latest news about the Society and exciting research in electrochemistry and solid state science and technology, and allied subjects.