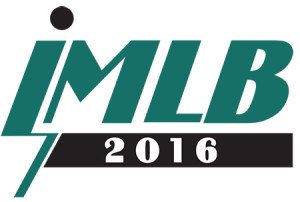 Question: What do Doron Aurbach, Peter Bruce, Yet-Ming Chiang, Yi Cui, Jeff Dahn, Clare Grey, Linda Nazar, Petr Novak, and Jean-Marie Tarascon all have in common?
Answer: They will all be giving invited presentations at IMLB 2016!
In fact, 70 of the world's leading experts on lithium batteries have now confirmed their participation in IMLB 2016.
What are you waiting for?
Join us in Chicago this June to present your work as well.
Submit your abstract today!
Deadline: Jan. 15, 2016
Five things to know about IMLB:
1. About 2,000 of the industry's top researchers will be discussing the current state of lithium battery science and technology, as well as current an future applications in transportation, commercial, aerospace, biomedical, and other promising sectors.
2. Conference topics will include Li battery anodes, Li battery cathodes, Li battery electrolyte systems (solutions, polymeric, solid-state), Li sulfur system, Li-oxygen systems, magnesium batteries, sodium batteries, interfaces, diagnostic challenges, safety matters, red-ox, and flow non-aqueous battery systems.
3. ECS will publish a volume of ECS Transactions (ECST) devoted to papers from IMLB 2016. Find out more.
4. IMLB will include a Technical Exhibit, featuring presentations and displays by over 40 manufactures of instruments, materials, systems, publications, and software. Learn more about exhibit and sponsorship opportunities.
5. The conference will be held at the Hyatt Regency in downtown Chicago, IL. Explore the "Windy City" and its famed attractions in your free time, including the Navy Pier, Grant Park and Buckingham Fountain.