The Electrification of Everything webinar is co-presented by the MRS Bulletin and The Electrochemical Society. 
Date: December 15, 2021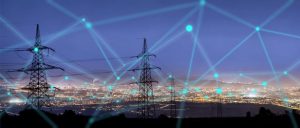 Time: 1200-1330h EST
Cost: Free
Hosts
Speakers
Registration is required to view the webinar.
Webinar: Materials for Electrification of Everything
This webinar is presented in conjunction with the December 2021 MRS Bulletin, a monthly publication of the Materials Research Society (MRS). With the recent dramatic decrease in the cost of renewable electrons, there is a growing opportunity for materials to play a critical role in the transformation of how these electrons are used. The December 2021 issue of MRS Bulletin focuses on this trend. Some describe it as the "electrification of everything" with the fundamental assumption that by electrifying everything from transportation to the chemical industry through the use of renewable electrons, a carbon-free energy system is possible. 
Materials will play a critical role in the success of the move toward electrification. The Bulletin articles examine changes to the energy infrastructure; materials challenges related to this shift toward electrification; and difficulties in storing electrons either directly or in the form of hydrogen, followed by electrification of transportation, buildings, and the chemical industry. Some of the social ramifications of this global electrification transformation are also examined.
December 2021 MRS Bulletin authors present the webinar talks. Interactive Q&A sessions with the speakers follow each presentation.