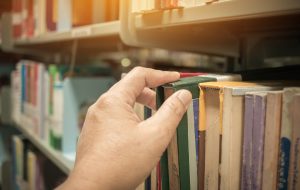 In honor of International Open Access Week, from October 22-18, The Scholarly Kitchen wrote a two-part series focusing on both publishers and researchers from disadvantaged global research landscapes. The following publishers and researchers share their thoughts, concerns, successes, and setbacks on their journey to complete access for all.
Access
Zainab Yunusa-Kaltungo, a plastic surgeon, part-time lecturer, and hospital administrator from Nigeria, says, "Open access (OA), open research, open data, and all forms of open projects mean unending possibilities for me as a researcher from the global south." As a postgraduate student, she found herself frustrated and limited by restricted access to and costs for articles that were beyond her reach. These paywalls not only blocked her from accessing information, but they also proved difficult hurdles to overcome as she pursued her research and scholarly training requirements.
There is also a certain irony when it comes to the current OA structure, to be reconsidered. Sometimes, simply getting access to 'open access' research is in itself difficult in underprivileged countries. Jesca Karungi, chairperson of Consortium of Uganda University Libraries in Uganda, says, "Internet bandwidth is a serious concern for researchers in countries such as Uganda." Often, access is limited by internet bandwidth, intermittent network drops, very slow internet connection speeds, and lack of up-to-date access devices. Karungi says OA can only be achieved if libraries are offered the tools to provide up-to-date access to their users.
Funding
Ismael Kimirei, a centre director of Tanzanian Fisheries Research Institute (Kigoma) in Tanzania, says some researchers can't afford to publish their work as OA. Kimirei says some OA journals charge nearly as much as researchers total research budgets preventing those from low- and middle-income countries from publishing in OA journals.
"It is oxymoronic to think that a researcher with very limited resources can afford to publish their works as OA," says Kimirei. "Because of lack of funds, these researchers publish in journals where their works are put behind paywalls such that sometimes they cannot access their own works!"
Farooq Rathore, from the department of rehabilitation medicine at PNS Shifa Hospital in Pakistan, echoes the same sentiment.
"In my personal experience of working with colleagues and students in Pakistan and other low- and middle-income countries, we like the OA model but usually avoid publishing in OA journals," explains Rathore, due to major publishing costs constraints.
"Some journals do offer a discount, but honestly, the discounted amount of $300 to $800 USD is still not affordable since very few authors based in low- and middle-income countries have institutional support and funding to cover the cost of publishing in OA journals," says Rathore.
Progress
Still, despite setbacks in OA publishing, there is also progress.
Setting an example, the Nepalese Journal of Ophthalmology, an OA journal, offers easy access to authors, readers, and scientists to view articles at any time.
"This is the only journal that deals with ophthalmology in our country, and we have authors from different parts of the world, for example, India, Pakistan, Turkey, and Australia," says Eli Pradhan, an ophthalmologist, researcher, and chief editor of Nepalese Journal of Ophthalmology in Nepal. "We have no article processing charges and are indexed in Pubmed, so people feel more secure submitting to our journal."
However, Pradhan explains its difficult concept to maintain and practice.
"In Nepal, being an editor is entirely a volunteer job with long hours dedicated to the journal each day to keep up the standard," says Pradhan, adding this makes it hard to maintain a dedicated working team.
"There has to be some kind of reward for hard-working editors too," says Pradhan.
Education
Josiline Chigwada, a sub librarian at Bindura University of Science Education in Zimbabwe, is creating awareness of the importance of ensuring equal access to research output among researchers and demystifying myths surrounding OA.
"Most researchers do not understand much about OA, leading to various views and perceptions towards the subject," says Chigwada. "Librarians, therefore, have a big role to play in ensuring that there is equitable participation in open research."
Chigwada and other BUSE librarians are doing so by engaging in various activities to promote open research, including:
Library displays showcasing OA resources
OA lectures and Q&A for undergraduate student
Social media outreach with ongoing activities and updates throughout OA week
A library webpage dedicated to promoting activities for OA week
These practices can also be applied as universal tactics to promote OA research.
Open Science at ECS
This year, ECS celebrated its fourth year participating in International Open Access Week by giving the world a preview of what complete open access to peer-reviewed scientific research will look like. Over the last few years, ECS has been taking down its paywall from its digital library in October for OA Week and in April for Free the Science Week, making over 141,000 scientific articles and abstracts free and accessible to everyone. ECS's Free the Science initiative is a long-term vision for transformative change in the traditional models of communicating scholarly research and a step towards a future that embraces open science to further advance research in our field.
Other ECS programs that advance the shift to open science include ECSarXiv, a preprint service through a partnership with the Center for Open Science, and enhanced research dissemination with Research4Life. Learn more.