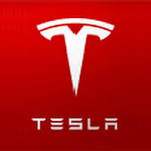 On June 12, Tesla announced that it would no longer initiate patent lawsuits against anyone using their technology in good faith. Tesla CEO, Elon Musk, wrote this about the removal of patents from a wall in their Palo Alto lobby, "they have been removed, in the spirit of the open source movement, for the advancement of electric vehicle technology."
Musk went on to state,
We believe that Tesla, other companies making electric cars, and the world would all benefit from a common, rapidly-evolving technology platform. Technology leadership is not defined by patents, which history has repeatedly shown to be small protection indeed against a determined competitor, but rather by the ability of a company to attract and motivate the world's most talented engineers. We believe that applying the open source philosophy to our patents will strengthen rather than diminish Tesla's position in this regard.
Bravo to Tesla! ECS shares similar values and launched author choice open access earlier this year. Some of our reasons for committing to open access closely parallel Mr. Musk's remarks: the need to accelerate research, technology and innovation. A recent evaluation suggested that close to 65% of ECS technical content involves the sustainability of our planet. By opening access to the latest findings, ECS believes we can better support innovative research, reach new audiences, and enable faster scientific breakthroughs.
For more than 110 years the ECS mission has been to disseminate scientific information to the widest possible audience. Our vision for the future remains true to this goal, and expands upon it by creating uninhibited availability of ECS content through open access – an initiative that democratizes the science and hopefully, accelerates scientific progress.