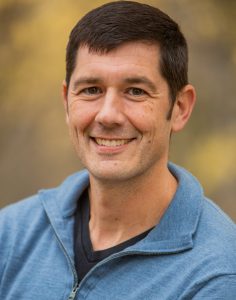 If you missed Dr. Mark Willey's webinar, the live webinar was recorded and has been uploaded to the official ECS YouTube channel for open-access viewing. View it now!
The Society and ECS Pacific Northwest Section hosted the webinar, "The U.S. Lithium Battery Market and the Challenge of Supporting it with Domestic Suppliers," on May 3, 2022. This interesting, forward-thinking presentation and lively Q&A session covered:
The current landscape of U.S. companies supplying materials and components for cell producers in the U.S.;
Feedback from over 100 interviews with U.S. lithium battery companies (from mines to car manufacturers);
What is needed for the U.S. battery materials, equipment, and software supply chain to ramp production in the U.S.
Enjoy the recording and share the link with friends, colleagues, and others in your network.
Watch Now
Webinar Info:
Mark J. Willey
Battery Materials and Systems
Pacific Northwest National Laboratory (PNNL)
University of Washington, Seattle
Electric vehicle (EV) demand has grown quickly in the U.S. The supply chain to support the production of these vehicles is ramping up in response. Dr. Willey reviews the current state of the market, the main U.S. manufacturers of cells and materials in the EV and Non-EV space, and their customers. He then discusses the challenges for U.S. suppliers to support the fast growth of the EV market.
Mark J. Willey
Mark J. Willey recently joined Pacific Northwest National Laboratories (PNNL) following a seventeen-year career in private industry in the fields of process control, semiconductor capital equipment and, most recently, semiconductor and battery materials manufacturing. As Vice President at Moses Lake Industries (MLI), he founded and led MLI's battery materials business unit developing novel materials for non-EV U.S. lithium battery cell producers. Dr. Willey holds a PhD in Chemical Engineering from Columbia University where he focused on electrochemical deposition and modeling. He is also a graduate of Harvard University's Program for Leadership Development.
ECS sections
The ECS Pacific Northwest Section hosted Dr. Willey's webinar with the Society. ECS sections offer many opportunities for members to engage and expand their professional networks. Not a section member? Email customerservice@electrochem.org and ask to join your region's ECS section.