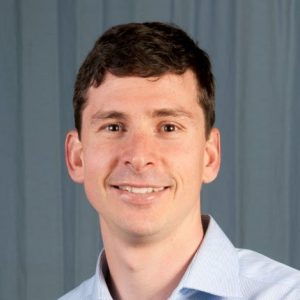 A video recording of Dr. Dustin McLarty's webinar on e-fuels is now available for open-access viewing on the official ECS YouTube channel.
The Society and ECS Pacific Northwest Section hosted the June 28 webinar, "Pressurized Steam Electrolysis and A VYZion for Sustainable E-Fuels." This timely presentation covered:
Pressurized operation of solid oxide cells, trade-offs in performance and economics;
EIS testing of vanadia-doped zirconia electrodes;
Testing facilities available for collaboration at Washington State University.
Watch Now
Webinar Info: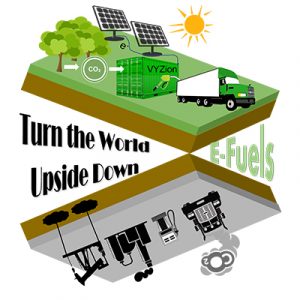 Dustin McLarty
Assistant Professor
School of Mechanical and Materials Engineering
Washington State University (WSU)
The webinar discussed tradeoffs in high-pressure steam electrolysis, and testing novel materials and manufacturing for solid oxide electrolyzers. Dr. McLarty described system-level opportunities for pressurized steam electrolysis to significantly reduce energy consumption of hydrogen production and open the door for co-electrolysis and direct synthesis of methane or ammonia e-fuels. He also compared the potential economics of pressurized solid oxide electrolysis to the emerging PEM electrolyzer market.
Dr. McLarty's WSU team tested commercial-scale solid oxide cells at up to 10 bar, reinforcing how vexing the material degradation challenge is for pressurized operation of strontium containing electrodes on YSZ electrolytes. This challenge led to pursuing new electrode materials with the defect-cubic structure of stabilized zirconia, and a new monolithic stack production method that can take advantage of the higher density reactant gases in a pressurized system. The discussion concluded with a description of WSU's material and stack production and 100 bar testing capabilities.
Dustin McLarty
Dr. Dustin McLarty is an assistant professor in the School of Mechanical and Materials Engineering at Washington State University. He holds an MS and PhD in Mechanical Engineering from the University of California, Irvine, and a BS in Aerospace Engineering from the University of Florida. Dr. McLarty studies high temperature fuel cells, and the dynamics and controls of advanced micro-grids. The research expands upon previous systems integration experience garnered in Irvine, CA; Boulder, CO; Birmingham, UK; and Morgantown, WV. Involved in research for clean energy systems, Dr. McLarty has worked with industry partners and national labs to develop systems integration solutions and novel electrochemical power concepts. A lifelong competitive swimmer who represented the US national team at international competitions, Dr. McLarty has also served as a professional surf lifesaver at Daytona Beach and Huntington Beach. 
ECS sections
The ECS Pacific Northwest Section co-hosted Dr. McLarty's webinar with the Society. ECS sections offer many opportunities for members to engage and expand their professional networks. Not a section member? Email customerservice@electrochem.org and ask to join your region's ECS section.