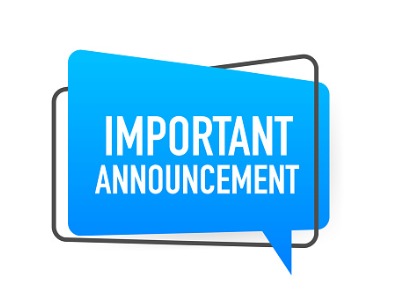 In light of the COVID-19 pandemic, the PRiME 2020 cosponsors—The Electrochemical Society, The Electrochemical Society of Japan, and The Korean Electrochemical Society—are converting the in-person PRiME 2020 meeting to an exclusively online event.  
The cosponsors determined that it was impossible to host the meeting in person without risking the health and safety of meeting attendees and volunteers, ECS staff, and the public at large. It is indeed unfortunate that the amazing plans for the in-person PRiME meeting will not take place as initially envisioned, however, the organizers are extremely excited for the opportunities this reimagined digital PRiME affords. Most notably, for the first time in PRiME's history, access to all of the program's technical presentations will be freely available to the entire global community. All are welcome to attend!
To support open access to the full PRiME technical program, presenters are asked to pay a registration fee to upload their digital presentation files. This fee is significantly less than the planned registration fees for the in-person meeting.
Transitioning a meeting of this size to a digital format is no small task for the volunteer organizers and staff, dedicated and talented as they are. Therefore, your support and patience are requested as this complicated process is worked through. ECS will publish regular updates over the coming weeks to keep the community abreast of the latest developments.
Please review important information below and visit the PRiME web site for the latest updates and details.
TECHNICAL PRESENTATIONS
PRiME 2020 presenters will be asked to submit a digital presentation file (video, and/or slide deck or poster) that will be made available for online viewing as part of a digital PRiME 2020 event.
PLENARY AND SPECIAL EVENTS
In addition to our robust on-demand technical program, we are planning to livestream plenary and other special PRiME features around the globe.
REGISTRATION
Registration information is now available.
EXHIBITORS/SPONSORS
Anna Olsen, corporate programs manager, will reach out to all exhibitors and sponsors regarding booth spaces and general meeting sponsorship. Please contact sponsorship@electrochem.org with any questions.
MEETING ABSTRACTS
All PRiME abstracts will be published as planned in the ECS Digital Library.
PROCEEDINGS PUBLICATION & ECS JOURNALS
The Society will continue to publish PRiME 2020 proceeding papers from 14 symposia in ECS Transactions. The submission deadline to be included in the proceedings is August 7, 2020. For questions or further assistance, email ecst@electrochem.org. ECS is also publishing a number of journal focus issues in conjunction with symposia from PRiME 2020. For more information or to submit, visit the various call for papers online.
LATE SUBMISSION OPPORTUNITY
PRiME 2020 presenters: submit your presentation digitally! Have your content available for online viewing as part of the online PRiME 2020 event. Submission deadline: September 14.