ECS will be offering three Short Courses at the 227th ECS Meeting this May in Chicago. Taught by industry experts, the small class size makes for an excellent opportunity for personalized instruction helping both novices and experts advance their technical expertise and knowledge.
Short Course #3
Scientific Writing for Scientists and Engineers
Noel Buckley, Instructor
Are you a graduate student, postdoctoral fellow or senior researcher who would like to improve your writing skills? This course is for you! Are you a professor who spends time rewriting students' drafts of journal papers? Then, send your students to this course or attend it yourself and learn how to improve both your own and your students' skills! Good skills in written communication are increasingly important, whether you are in an academic or an industrial environment. The course is intended for scientists and engineers with an interest in developing their skills in writing scientific documents, including journal papers, dissertations, proposals, abstracts, and reports. Read more.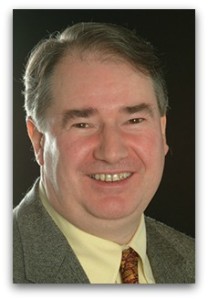 About the Instructor
Dr. Noel Buckley, past President of ECS, is currently Professor of Physics and the University of Limerick, Ireland and Adjunct Professor in the Department of Chemical and Biomolecular Engineering and Cast Western Reserve University. Prior to his shift toward academica, Dr. Buckley spent 17 years at Bell Laboratories where he played a key role in the development of epitaxial crystal growth and characterization of compound semiconductor films for high performance optoelectronic devices and earlier worked on the development of rechargeable lithium batteries. He has more than 70 research publications and has made numerous presentations at international conferences. He has organized many technical symposia and has edited ~20 volumes of symposium proceedings. He has taught a graduate-level course in Scientific Writing since 2006 at the University of Limerick and via webcast at five other universities, and he has taught the present short course at previous ECS Meetings in Vancouver, Las Vegas, Montreal, Boston, and Seattle.
Registration for the short courses has been extended through the start of the meeting.