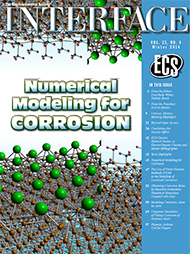 If your organization is conducting research and development in photovoltaics, consider sharing your products and services with ECS scientists and engineers. Interface, the quarterly magazine of ECS, is currently accepting advertisements and classified ads for the spring 2015 issue.
The deadline for all advertisements is February 1st.
Interested organizations should contact Becca Jensen Compton, Development Manager at becca.compton@electrochem.org.