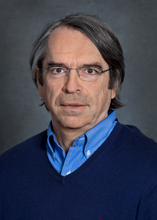 By: Michel Foure, Berkeley Interview Consulting
Scientists and engineers often find themselves trapped in a career that is far from fulfilling their dreams and aspirations. It is not for a lack of working hard. It is simply because they have not learned or (re)discovered the keys to build a very successful career.
Strategic Tools for a Successful Career, being offered at AiMES 2018, is filled with hands-on exercises. The participants will actively engage these essential principles.
First, we ask what success really means for each of us as we discover that, like for our hobbies or favored dishes, the word "success" hides very different and individual realities which we need to clearly articulate. We will examine whether our current position is aligned with our vision of success and then will probe where we stand of the continuum of "work" to "job," "occupation," "career," or even "calling."
Having clarified this foundation, we will discuss goals, their importance, and the way to work with them. For goals are the blueprint of success.
What the academic research has shown in the past 20 years or so is that success has very little to do with improving weaknesses or "trying harder." Instead, success is directly related to how much you grow and nurture your natural talents and core strengths and how much you use them to accomplish what you are really passionate about.
This will lead us to discuss and use the concept of Blue Ocean Strategies – a tool originally developed for strategic planning in the business world – and adapt it to provide a very insightful and powerful model framework for achieving success. We will use its power to propel your career to new heights.
This workshop is adapted from part of the material developed and presented in the mentoring program for early-career scientists at Lawrence Berkeley National Laboratory Energy Technology Area.
If you are already registered for AiMES 2018, log in to your ECS My Events to add a course today. If you are about to register, just select the course during registration.
For questions or assistance registering, please contact customer.service@electrochem.org.
Learn more about AiMES 2018 being held in Cancun, Mexico, September 30–October 4, 2018.