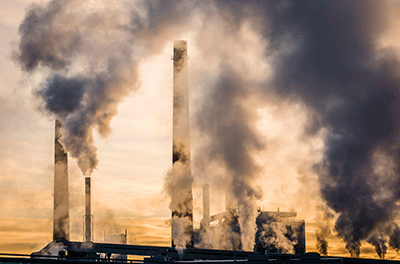 After remaining steady for three years, global fossil fuel emissions are rising again and may increase again next year. But improved energy efficiency and a booming renewables market may offer a bit of a silver lining.
"This year's result is discouraging, but I remain hopeful," says Rob Jackson, professor at the School of Earth, Energy & Environmental Sciences at Stanford University and chair of the Global Carbon Project, which released a series of reports in Environmental Research Letters.
"In the US, cities, states, and companies have seized leadership on energy efficiency and low-carbon renewables that the federal government has abdicated."
The report appears with data published simultaneously in an Earth System Science Data Discussions paper led by Corinne Le Quéré of the University of East Anglia, who is also part of the Global Carbon Project.
Together, they forecast that global fossil fuel emissions will reach a record 37 billion tons of carbon dioxide in 2017, with total emissions reaching a record 41 billion tons, including deforestation. Atmospheric carbon dioxide concentration reached 403 parts per million in 2016, and is expected to increase by 2.5 parts per million in 2017.