Join the ECS Canada Section for their 2016 Spring Meeting! The meeting will be held at Saint Mary's University in Halifax, Nova Scotia on Friday, June 10, 2016 and will feature four illustrious speakers, including keynote speaker Dr. Mark Orazem. The event runs from 8 a.m. to 8 p.m.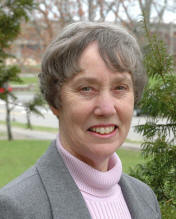 This meeting is dedicated to the memory of the late Prof. Sharon Roscoe, a long-time member of the ECS and a preeminent Nova Scotian electrochemist.
Speakers
Dr. Mark Orazem (Keynote) | Department of Chemical Engineering, University of Florida, USA
Dr. Jacek Lipkowski | Department of Chemistry, University of Guelph, ON, Canada
Dr. Aicheng Chen | Department of Chemistry, Lakehead University, ON, Canada
Dr. David Shoesmith | Department of Chemistry, Western University, ON, Canada
Registration
Registration fees:
Regular attendees: CAD 150
Students and postdoctoral fellows: CAD 50
(to be paid on-site by cash or cheque)
If you wish to present your research, please submit your presentation title and abstract as part of the registration process. Students and PDFs are invited to participate in the poster competition.
The registration deadline is Friday, May 6, 2016.