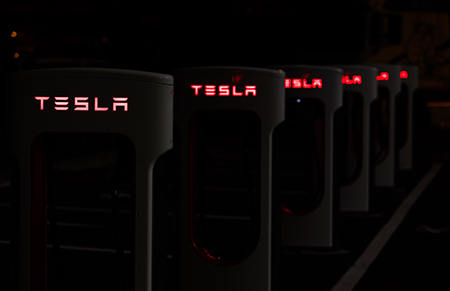 One year ago Tesla Motors announced plans to build its Gigafactory to produce huge numbers of batteries, giving life to the old saying, "if you want something done right, do it yourself."
By making electric car batteries that Tesla used to buy from others, CEO Elon Musk adopted a strategy made famous by Henry Ford – build a vertically integrated company that controls the many stages of production. By integrating "backward" into its supply chain, Musk is betting Tesla can improve the performance and lower the costs of batteries for its vehicles.
Now, Musk wants Tesla to acquire SolarCity for similar reasons, but with a slightly different twist.
SolarCity is one of the largest installers of solar photovoltaic panels, with some 300,000 residential, commercial and industrial customers in 27 states. The proposed merger with SolarCity would vertically integrate Tesla forward, as opposed to backward, into the supply chain. That is, when people come to Tesla stores to buy a vehicle, they will be able to arrange installation of solar panels – and potentially home batteries – at the same time.
This latest move would bring Tesla one step closer to being the fully integrated provider of sustainable energy solutions for the masses that Elon Musk envisions. But does it make business sense?
The real issue in my mind comes down to batteries and innovation.
Creating demand and scale
Although installing batteries is not a big part of SolarCity's current business, the company is a potentially large consumer of Tesla's batteries from the Gigafactory. Tesla makes Powerwall batteries for homes and larger Powerpack systems for commercial and industrial customers.
Any increase in the flow of batteries through the factory gives Tesla better economies of scale and potential for innovation. Innovation comes with the accumulated experience gained from building a key component of its electric vehicles as well as Tesla's energy storage systems. As the company manufactures more batteries, it will find ways to innovate around battery design and production.