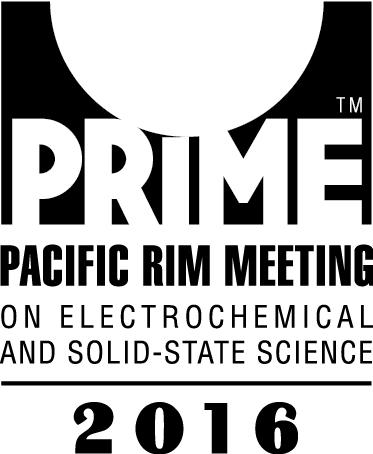 Enhance your PRiME 2016 experience by diving into one of five ECS short courses!
Short courses
Taught by academic and industry experts in intimate learning settings, short courses offer students and professionals alike the opportunity to greatly expand their knowledge and technical expertise.
PRiME 2016 course offerings
PRiME 2016 short courses will be held on Sunday, October 2, 2016 from 9:00 a.m. to 4:30 p.m. in Honolulu, Hawaii.
---
Towards state-of-health diagnosis and prognosis of Li- and Na-ion cells: Incremental capacity and differential voltage analyses
Matthieu Dubarry & Arnaud Devie, Instructors
The proposed short class will offer attendees a brief historical background on both techniques, a detailed overview of the principles and limitations of the both methods, the presentation of the impact of the major degradation modes, and the review of several case studies of a selection of conventional chemistries (e.g. graphite, Li4Ti5O12, LiCoO2, LiMn2O4, or LiFePO4).
---
Electrodeposition for Energy Applications
Giovanni Zangari & Stanko Brankovic, Instructors
This course will offer the opportunity to students, researchers and practitioners with a variety of technical backgrounds to be introduced for the first time or to refresh their understanding of the fundamentals of the technique, as well as to gain a perspective of its potentials in nanostructure fabrication, with particular focus on energy conversion and storage application.
---
Fundamental of Electrochemistry: Basic Theory and Kinetic Methods
Jamie Noël, Instructor
This course covers the basic theory and application of electrochemical science. It is targeted toward people with a physical sciences or engineering background who have not been trained as electrochemists, but who want to add electrochemical methods to their repertoire of research approaches.
---
Basic Impedance Spectroscopy 
Mark Orazem, Instructor
This course is intended for chemists, physicists, materials scientists, and engineers with an interest in applying electrochemical impedance techniques to study a broad variety of electrochemical processes.
---
Polymer Electrolyte Fuel Cells
Hubert A. Gasteiger and Thomas J. Schmidt, Instructors 
This short course develops the fundamental thermodynamics and electrocatalytic processes critical to polymer electrolyte fuel cells (PEFCs, including Direct Methanol and Alkaline Membrane FCs).
---
Registration

Pre-registration for short courses is required. The early-bird deadline is September 2, 2016. The final deadline to register is September 26, 2016.