ECS Plus launched in 2016, and since its inception has flourished as a transparent read and publish transformative agreement.
If your institution subscribes to ECS Plus, you are granted full access to all the content available in the ECS Digital Library on IOPscience. By claiming one of your unlimited article credits, you may also publish articles free of charge as open access in ECS journals. 
As an author affiliated with an ECS Plus subscriber, publishing your work as open access is easy.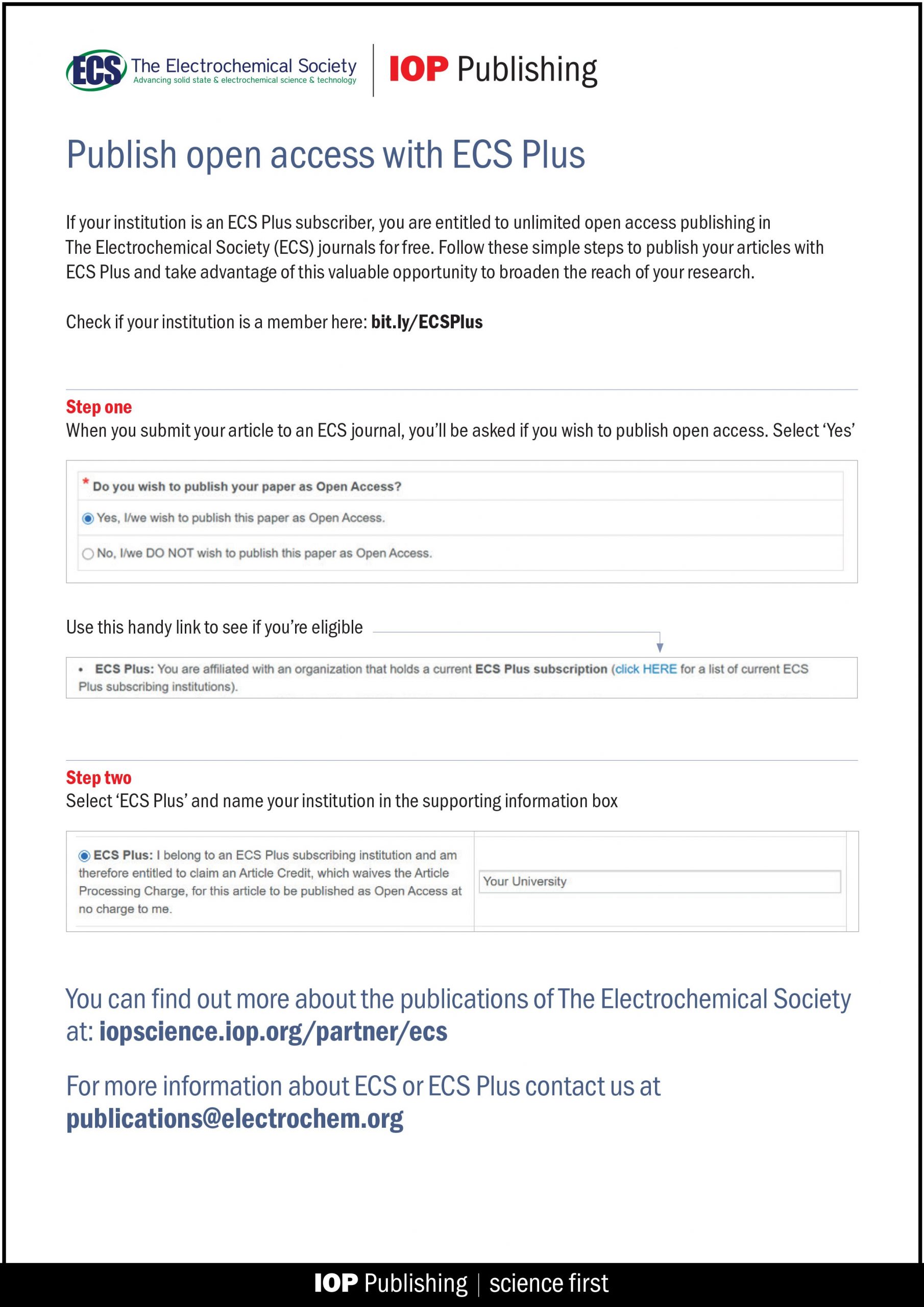 Download and share the Publish open access with ECS Plus guide.
Does your institution subscribe?
If you do not know whether your institution belongs to ECS Plus, check if your institution subscribes.
Think your institution should subscribe to ECS Plus? Review our subscription information and discuss options with your institution's librarians.
If your institution would like to learn more about adding ECS Plus to their subscription package, contact customerservices@ioppublishing.org.