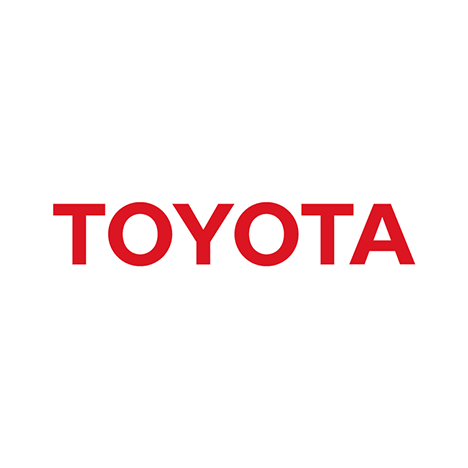 Starting in 2014, ECS partnered with Toyota Research Institute of North America to establish a fellowship for young researchers working in green energy technology, including efforts to find viable alternative energy sources as a replacement for oil, reduce carbon dioxide emissions, and prevent air pollution.
The proposal submission deadline for the 2017-2018 ECS Toyota Young Investigator Fellowship is Jan. 31, 2017. As we gear up for the third year of fellowship, ECS is checking in with two of the inaugural winners.
Methane to methanol conversion with Yogesh Surendranath
Yogesh Surendranath, Assistant Professor of Chemistry at Massachusetts Institute of Technology, was one of the inaugural fellowship winners for his work in methane to methanol conversion.
"For a young investigator, this fellowship gives a greater visibility to research efforts and provides a degree of freedom," Surendranath says. "Junior faculty members, while they are at the time in their careers where they are most likely to take on challenging problems, are at the very same time finding funding challenging. The ECS Toyota Young Investigator Fellowship provided us that freedom to tackle new and interesting areas."
The proposed research that ultimately won Surendranath and his group a $50,000 grant is called, "Methanol Electrosynthesis at Carbon-Supported Molecular Active Sites."
The aim of the project is to address issues related to natural gas flares. In industrial plants such as petroleum refineries, chemical plants, and natural gas processing plants, flare stacks are implemented as a way to regulate the pressure of the plant equipment and dispose of products that cannot be processed or sold by burning the flammable gasses.
However, flaring leads to an enormous amount of wasted energy and accelerated greenhouse gas emissions in the form of carbon dioxide.
Currently, natural gas is the second largest source of energy in the United States. However, the flaring process wastes a large percentage of the non-renewable resource and aids to carbon dioxide and methane emissions, the latter of which is the main component of natural gas and more than 20 times as potent per kilogram as CO2.
"Annually, the world burns – with no recuperated value – an amount of methane that's equivalent to about 25 percent of U.S. demand," Surendranath says. "We essentially wanted to figure out ways to electrochemically, selectively oxidize methane to an oxygenate like methanol."
With the help of the ECS Toyota Young Investigator Fellowship, Surendranath and his team set out to forgo the flaring process and instead develop ways to take methane and, through an electrochemical process, convert it into methanol, which is a potential clean-burning alternative to fossil fuels.
Since receiving the fellowship, Surendranath was able to visit the Toyota Research Institute of North America in Michigan, where he presented his work to the company's relevant research divisions and learned more about Toyota's internal research relating to his work. Additionally, the research conducted during the fellowship period has led to a promising sponsorship from a major Italian oil company, which has provided additional funding and allowed the team to continue their research.
"The program was fantastic," Surendranath says. "The fellowship allowed us to get the initial legs going in new, exciting areas."
Transforming carbon dioxide with David Go
David Go, Rooney Family Associate Professor of Engineering at the University of Notre Dame, was another inaugural winner of the ECS Toyota Young Investigator Fellowship for his work in transforming carbon dioxide into clean, alternative fuels.
While advancing research in electric vehicles and fuel cells tend to be the top research areas in sustainable transportation, Go and his team are opting to go down the road less traveled through a new approach to green chemistry: plasma electrochemistry.
"Our approach to electrochemistry is completely a-typical," Go says. "We use a technique called plasma electrochemistry with the aim of processing carbon dioxide – a pollutant – back into more useful products, such as clean-burning fuels."
The team's approach of plasma electrochemistry is a branch of electrolysis. Essentially, electrolysis is a process that breaks up a larger component into its individual elements using electrochemical reactions.
Traditionally, electrolysis requires a solid surface to drive this process, but plasma electrochemistry replaces that traditional method with a gas phase discharge (i.e. plasma). With this, the transfer of electrons into a solution is not mediated by a solid, it's mediated by a gas.
Think of it as recycling the individual elements that create carbon dioxide to create new products such as methane or methanol. In order to separate the gaseous carbon dioxide to build clean burning fuels out of its elements, Go and his team needed to think outside the box of traditional electrochemical methods that rely on specific electrode materials. Plasma electrochemistry allows the researchers to do just that, opening new opportunities in exploring electrochemical carbon dioxide reforming.
"That's really the holy grail," Go says. "Our focus for this research was to see if we could do novel carbon dioxide processing in this way."
Initially, the team used plasma electrochemistry to make simple chemicals such as formate and oxalate. Once that proved successful, Go accelerated the progress of their work to begin attempts in making chemicals that could be more easily applied to the transportation sector.
"We are moving forward to see if we can be creative and start making some other things that are more interesting or useful to the automotive industry, particularly clean burning fuels such as methanol," Go says.
According to the EPA, methanol's high performance and low emission levels could make it an ideal alternative to gasoline.
Since being award the ECS Young Investigator Fellowship in 2015, Go and his team have continued pursuing CO2 conversion and quantifying methanol production. This research resulted in a new fundamental theory, which Go will be presenting at the 231st ECS Meeting in New Orleans.
"We have a 'the world is our oyster' kind of attitude," Go says. "There's only a few groups taking this approach, so that means that the sky is the limit."
---
Find out more about the ECS Toyota Young Investigator Fellowship and submit your proposals by Jan. 31.