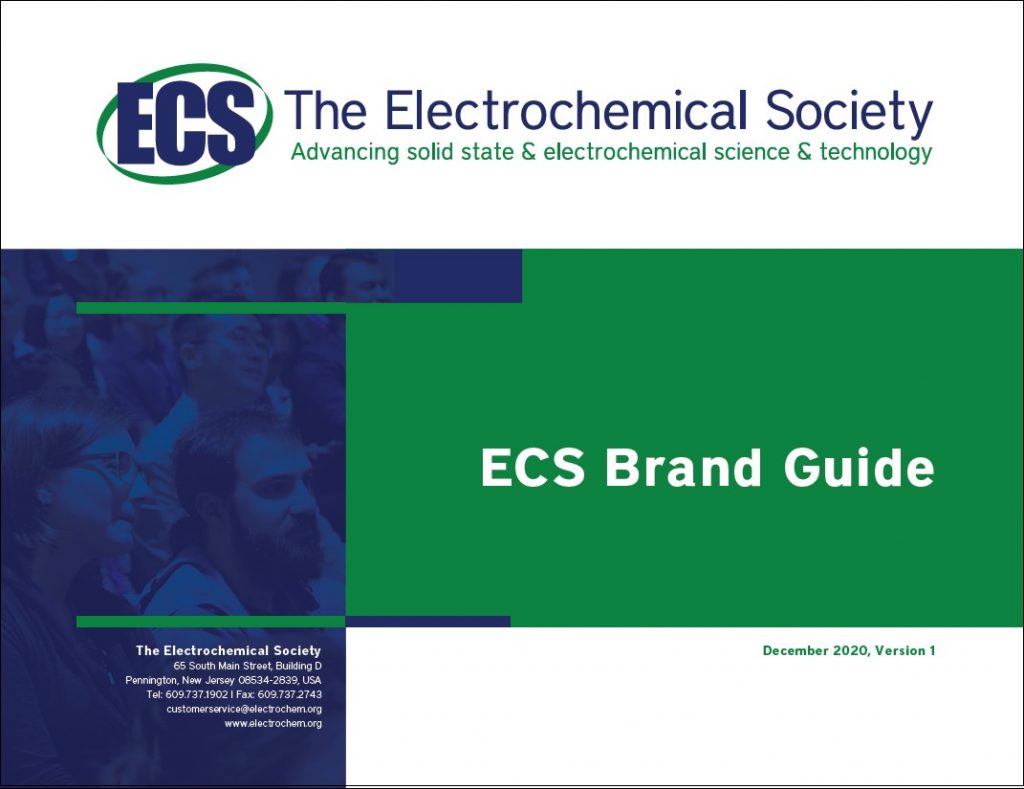 To empower the unified and consistent use of The Electrochemical Society brand, the ECS Brand Guide has been posted online. Following the guidelines ensures that the brand—a critical asset that expresses the ECS persona, culture, and values—is known, respected, and esteemed throughout the world. The ECS global community shares the responsibility for, and integrity of, the Society's brand.
Brand Components
The ECS Brand Guide contains the Society's brand components and rules for how each element is used when creating branded communications. These identity elements have been carefully selected to reinforce the personality and values of the ECS brand. The guide covers:
ECS master brand logo, font, and colors
ECS sub brands, partnered meeting brands, and alignment groups
Use guidelines for images, video, and social media
Usage directions for formats, website, and voice and tone

Templates and assets
The guide contains the official ECS boilerplate statement in three different lengths. Also included are links to downloadable logos and templates for creating standardized PowerPoints and web content.
Glossary
For ECS Brand Guide users who are not professional graphic designers or writers, a glossary is provided at the end of the guide. It contains explanations and definitions of terms that are not in common usage.
Access and use of the ECS Brand Guide and assets
"Welcome to the ECS Brand" is the gateway to the ECS Brand Guide. It includes links to the ECS Brand Assets & Templates page and access to downloadable files.
Use of the ECS logo, brand elements, and assets requires prior approval by ECS staff. Please address your requests to customerservice@electrochem.org.
Thank you for adhering to the ECS Brand Guide.
Questions or concerns? Please contact customerservices@electrochem.org.