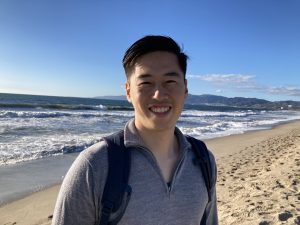 Congratulations to Sho Fujita of Queen's University, Canada, recipient of the 2022 ECS Canada Section Student Award! For over 20 years, the section has recognized promising young engineers and scientists in the field of electrochemical power sources with this award. To qualify, students must be pursuing PhDs at Canadian universities in any area of science or engineering in which electrochemical science and technology and/or solid state science and technology is the central consideration. A Canadian university faculty member nominates them.
Sho Fujita
Sho Fujita is a PhD candidate in the Department of Chemistry at Queen's University. His research interests lie in electrochemistry, electrocatalysis, and surface science. His work at Queen's focuses on the synthesis, design, and characterization of nanomaterials for microscopic rechargeable batteries. His supervisor is Dr. Gregory Jerkiewicz. Sho completed his BSc in Engineering and MSc in Chemical Engineering at Yokohama National University in Japan under the supervision of Dr. Shigenori Mitsushima. For his MSc, he collaborated with industrial companies on the degradation mechanism and electrocatalytic activity of a lithium-doped nickel oxide anode for use in alkaline water electrolyzers.
2023 ECS Canada Section Student Award
The Canada Section Student Award was established in 1987 to encourage recipients to initiate or continue careers in the fields of electrochemistry and solid state science and related technologies. The section begins accepting nominations for the 2023 award on September 30, 2022. Visit the award page for the full award description and list of past recipients.
ECS Honors & Awards Program
The ECS Canada Section Student Award is part of the ECS Honors & Awards Program which recognizes outstanding technical achievements in electrochemistry and solid state science and related technologies, and exceptional service to the Society. Recognition opportunities exist in the following categories: Society, Division, and Section Awards. A number of Society fellowships and student awards reward achievements by students and early-career professionals.
For further information about the ECS Honors & Awards Program, email awards@electrochem.org or telephone 609.737.1902.