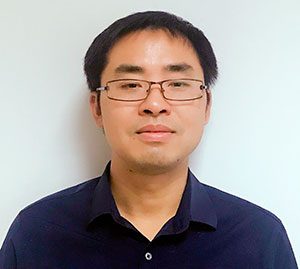 The winner of the 2018 Energy Technology Division Graduate Student Award sponsored by Bio-Logic is Deijun Xiong!
Each year, the ECS Energy Technology Division recognizes and rewards promising young engineers and scientists in fields pertaining to this division. The award was established in 2012 and is intended to encourage the recipients to initiate or continue careers in this field. ECS is proud to acknowledge Bio-Logic for its generous sponsorship of this award. Recipients receive a framed certificate, a $1,000 prize, complimentary student meeting registration and complimentary admission to the onsite division leadership meeting. The nomination deadline is September 1 of each year.
Deijun Xiong completed his PhD in chemistry at Dalhousie University in October 2017 under the supervision of Jeff Dahn.
During his PhD, he mainly focused on understanding the failure of high voltage LiNixMnyCo(1-x-y)O2 (NMC) cells and developing functional electrolyte for high voltage NMC cells. He put forward a novel "pouch bag" method to deepen understanding of the crosstalks occurring in Li-ion cells. He provided new support that oxygen can be released from charged polycrystalline NMC materials rather than single crystal NMC materials at mild temperature at high voltage. He also made contributions to develop ethylene carbonate-free electrolytes for high voltage NMC cells.
In December 2017, Deijun joined Shenzhen Capchem Technology Co. Ltd (one of the leading Li-ion battery and supercapacitor electrolyte companies in the world) as vice director of research and development to develop functional electrolytes for Li-ion battery and supercapacitor.
Spring 2018 division awards will be conferred at the 233rd ECS Meeting in Seattle, WA from May 13-17, 2018. Join Deijun as he delivers his award talk called "Understanding Crosstalks in Li-Ion Cells" on Wednesday, May 16 | 0820h in Room 608 of the Washington State Convention & Trade Center.