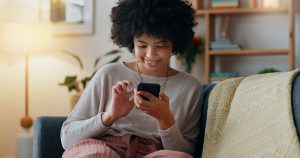 We are pleased to announce that the technical program for the 243rd ECS Meeting with the 18th International Symposium on Solid Oxide Fuel Cells (SOFC-XVIII) is now online!
In addition, we are happy to announce Abstract Acceptance Letters were sent to Corresponding Authors of accepted abstracts on Monday, February 13, 2023.
Didn't receive your acceptance letter? Here are some steps you can take:
Contact your abstract's corresponding author to confirm your acceptance letter was received via email.
If not received, please request the author verify correspondence by reviewing spam/junk mail folders.

If located in the spam/junk mail folder, please be sure to add abstracts@electrochem.org as an approved email contact by labeling the email address as a safe sender. This will allow future emails from this email address to be received.

If the acceptance letter is not located, please contact abstracts@electrochem.org for further assistance.
Received your acceptance letter? Please read thoroughly and take the following steps to secure your meeting attendance:
Please contact abstracts@electrochem.org with any questions.