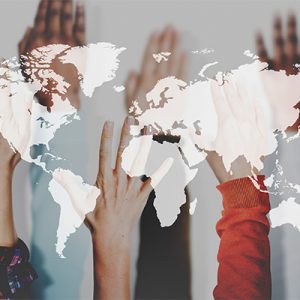 Forty years ago, Joan Berkowitz became the first female president of The Electrochemical Society. In honor of the groundbreaking milestone, ECS will host the symposium, "40 Years After: A Symposium on Diversity," taking place on Wednesday, October 16, at the 236th ECS Meeting. The symposium will not only celebrate the past but also look towards the future, encouraging conversations and examining options to promote the continued support of not only women in the sciences, but diversity and inclusiveness overall.
"I feel like, for me, because of people like Berkowitz, it made it easier for my generation," says Christina Bock, current ECS president, who recalls being the only woman in her undergraduate program. "It started off with four. Then, it pretty quickly went down to two, and then within a year in a half, there was only one—me."
She said this was difficult, not only within a professional environment but also due to social pressures.
"My grandmother would say, 'Well, how much longer do you want to go and study?' She'd encourage me to come back home and start a family," laughed Bock looking back. All barriers she hopes to continue to help break for the next generation.
"There are many responsibilities that I have as a president in general, but I also feel I have other responsibilities as a female president. I feel I have an obligation to make sure that we're paying attention to diversity. I'm in a position that I can facilitate things and advocate for things. I see that as part of my responsibility," says Bock.
Symposium Organizer Alice Suroviec says attendees can expect a panel session where speakers will share their personal experiences as non-traditional electrochemical scientists and discuss what they are doing to advance diversity in the sciences.
"The idea is that it will be like a brainstorming session. We'll discuss what we can do to increase diversity, how to support our colleagues, create an environment that feels inclusive as well as and hear from people who can share their experiences on how they've brought about change," says Suroviec.
The symposium will also consist of several invited speakers, include former ECS Executive Director Roque Calvo who will discuss the unique contributions of female leaders within the Society and others who've worked to advance the Society's mission, in his talk, "Four Decades of Diversification and Progress at ECS."
"The simple fact that ECS members selected the first female president 40 years ago shows we are a forward-thinking society," says Bock. "Now having said that, we still have a load of work to do. This includes making sure that we have diverse committee members, that we bring in more diverse speakers, and making our diversity statement known, which reflects what ECS stands for and that we're committed to having these discussions. It all helps promote change and guide the future we're working towards."
Join the discussion!