The Electrochemical Society is pleased to announce that in lieu of IMLB 2020, the IMLB organizing committee has decided to publish papers of invited speakers to the 20th International Meeting on Lithium Batteries in a focus issue of the Journal of The Electrochemical Society (JES) dedicated to this meeting.

IMLB 2020 is the premier international conference on the state of lithium battery science and technology, as well as current and future related battery systems for application in transportation, industry, grid storage, aviation, aerospace, biomedical, and other promising sectors. Planned to convene in Berlin, Germany, the conference was expected to draw more than 1,000 experts, researchers, and company representatives.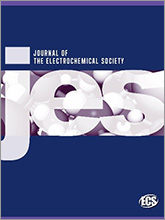 Due to the COVID-19 pandemic, IMLB 2020 had to be postponed, however, the community remains vital, united, and very prolific despite this global crisis. Several dozen prominent researchers were invited to present lectures at the conference. They were selected carefully and together reflect a frontier in novelty and valuable achievements in electrochemical and energy sciences. The IMLB 2020 organizing committee decided to maintain this momentum and now call on all who were invited to deliver lectures at IMLB 2020 to participate in a unique and important publication venture.
All articles will be published open access with no cost to authors for publication—making this collection of important work freely available to researchers around the world. Article processing charges for this issue are being covered by ECS. We expect that papers from this issue will benefit from high visibility and long-lasting impact. In fact, all the authors connected to this focus issue will belong to an exclusive group of scientists who mark the most important progress in the field.
Manuscripts submitted to this issue will undergo the normal rigorous review process used for JES, with papers expected to meet the customary high scientific and technical standards for which this journal is known.
Accepting Submissions: July 16, 2020 | Submission Deadline EXTENDED: October 14, 2020 November 16, 2020
(At the time of submission, indicate that the paper is intended for the IMLB 2020 focus issue.)
ECS maintains the premier collection of open access archival research presented at IMLB conferences.
Focus Issue of Selected Papers from IMLB 2018
Focus Issue of Selected Papers from IMLB 2016 with Invited Papers Celebrating 25 Years of Lithium Ion Batteries
Focus Issue of Selected Presentations from IMLB 2014
---
Technical Editor
Doron Aurbach, Bar-llan University, Israel | doron.aurbach@biu.ac.il
Associate Editors
Thierry Brousse, University of Nantes, France | thierry.brousse@univ-nantes.fr
Scott Donne, University of Newcastle, Australia | scott.donne@newcastle.edu.au
Brett Lucht, University of Rhode Island, US | blucht@chm.uri.edu
Venkat Srinivasan, Argonne National Laboratory, US | vsrinivasan@anl.gov
Nae-Lih (Nick) Wu, National Taiwan University, Taiwan | nlw001@ntu.edu.tw
Editor-in-Chief
Robert Savinell, Case Western Reserve University, US | rfs2@case.edu
---
NEW FOR 2020: If selected at submission, accepted papers are published online in the ECS Digital Library within 24 hours of scheduling for publication. The version of record is published online within approximately 10 days of final acceptance.
All papers published in this focus issue are OPEN ACCESS at NO COST to the authors. Articles are published in a standard issue of the journal as they are accepted. The focus issue is curated online with the final article published by March 2021.