Call for Papers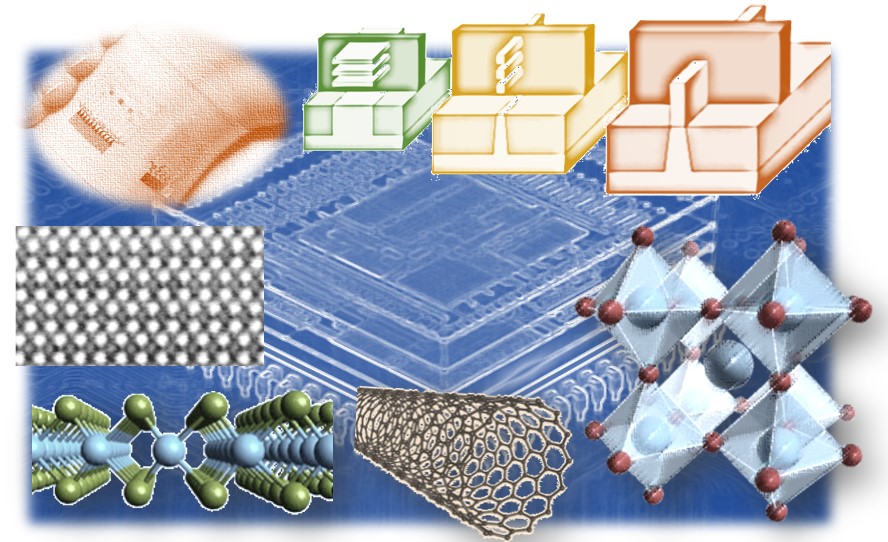 This focus issue of the ECS Journal of Solid State Science and Technology aims to cover emerging solid state electronic devices and materials for compound semiconductors, novel materials, Si-based processing, devices and integration, and photonic materials/devices. Solid state devices and materials have shown great potential in wide applications including electronics, photonics, and sensors. This focus issue addresses the development of novel materials with superior properties and technology shrinkage for industrial mass production.
Topics of interest in this issue include, but are not limited, to the following items:
Compound semiconductor materials and devices
Novel materials including 2D, nanotubes, nanosheet based materials and related applications
Si-based processing, devices and Integration including Si, SiC, SiGe, Ge-based technology
Photonic materials/devices
Novel device concepts and applications such as flexible electronics
Integrated solid state sensors for physical, chemical, and biomedical detection
Device simulation and modeling
Analog/mixed-signal integrated circuits and device integration

Reviews, critical reviews, and perspective papers are welcomed.
Accepting Submissions: January 28, 2021 | Submission Deadline: April 28, 2021

(At the time of submission, indicate that the paper is intended for the Solid State Electronic Devices and Materials focus issue.)
Visit the ECS website for author submission instructions and requirements of each article type.
---
Guest Editors
Chao-Sung Lai, Chang Gung University, Taiwan | cslai@mail.cgu.edu.tw
Chia-Ming Yang, Chang Gung University, Taiwan | cmyang@mail.cgu.edu.tw
Yu-Lin Wang, National Tsing Hua University, Taiwan | ylwang@mx.nthu.edu.tw
Jer-Chyi Wang, Chang Gung University, Taiwan | jcwang@mail.cgu.edu.tw
Kun-Mu Lee, Chang Gung University, Taiwan | kmlee@mail.cgu.edu.tw
Technical Editor
Fan Ren, University of Florida, U.S. | fren@che.ufl.edu
Editor-in-Chief
Krishnan Rajeshwar, The University of Texas at Arlington, U.S. | rajeshwar@uta.edu
---
Articles are published in a standard issue of the journal as they are accepted. If selected at submission, accepted papers are published online in the ECS Digital Library within 24 hours of scheduling for publication. The version of record is published online within approximately 10 days of final acceptance.
OPEN ACCESS: As part of the Author Choice Open Access program, authors can select to have their papers published as open access. If open access is selected at the time of submission, authors must agree to pay an article processing charge (APC) if the paper is accepted. ECS members receive a 75 percent discount on all APCs. All discounts are applied at the time of payment. Authors from ECS Plus subscribing institutions are eligible to have APCs waived. Check if your institution subscribes to ECS Plus.