Research highlighting transformative scientific discoveries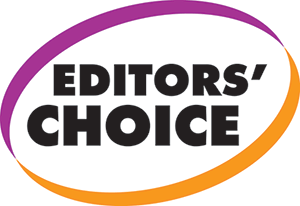 ECS published its first Editors' Choice article on Tuesday, March 22, 2016 in the Journal of The Electrochemical Society. The article, entitled "Communication—Comparison of Nanoscale Focused Ion Beam and Electrochemical Lithiation in β-Sn Microspheres," details transformative findings in the dosage and spatial distribution of lithiation.
Editors' Choice articles are a special designation of ECS's newly established Communication articles, which are designed to highlight breakthrough preliminary research and bolster the scientific discovery process. ECS journal editors designate exemplary Communication articles as Editors' Choice when the research presented is transformative, detailing either novel advancements in a field or completely new discoveries.
"This paper introduces the use of a focused Li-ion beam (Li-FIB) as a new tool that is designed to probe lithiation mechanism at the nanoscale," says Nick Wu, Associate Editor of the Journal of The Electrochemical Society. "This technique, which employs a focused Li-ion beam with spot size of a few tens of nanometers and kinetic energy of a few keV, enables precise dosage and spatial distribution of lithiation."
Papers chosen as Editors' Choice are regarded as having the highest quality, impact, significance, and scientific or technological interest to electrochemical and solid state science and technology. In order to disseminate these findings to the scientific community at large and open the door to faster developments of practical applications, all Editors' Choice articles are published Open Access.
"Furthermore," Wu says, "lithiation in this technique is carried out in the absence of electrolytes so that it allows the study of lithiation dynamics solely in the bulk or surface layers (coatings) of the electrode material without the confounding influences from the electrolyte interactions."
Each paper undergoes the same rigorous peer-review process associated with ECS journals, with Editors' Choice articles showing extraordinary direction, concept, interpretation, field, or way of doing something.
Read the full Open Access paper in the ECS Digital Library: http://jes.ecsdl.org/content/163/6/A1010.full.