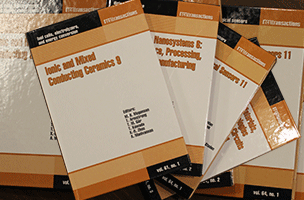 Did you know that ECS is partnered with Curran Associates to provide print-on-demand (POD) editions of a nearly complete catalogue of ECS Transactions issues? For all those who prefer a print edition, you are in luck!
The enhanced issues from ECS Transactions volume 80 (232nd ECS Meeting in National Harbor, MD) are now available for purchase as POD softcover editions from Proceedings.com. More information can be found from the links below:
In addition to the National Harbor enhanced issues, Curran offers hundreds of other print-on-demand ECST titles dating back to 2006. Visit Proceedings.com for a complete listing of available issues.