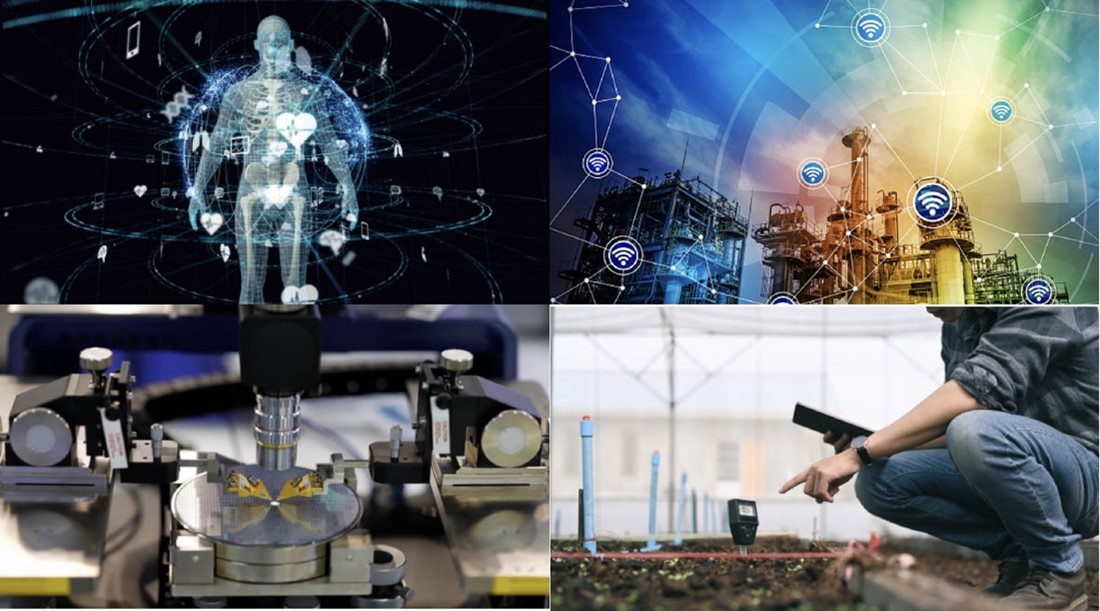 Following the great success of the highly cited reviews published in the first Sensor Reviews focus issue, the Journal of The Electrochemical Society is publishing a follow-up focus issue, Sensor Reviews II. The second edition of the focus issue highlights the current state of the art regarding the (micro/nano) fabrication of electrochemical sensors devices, including the adoption of nanomaterials, synthetic receptors, smart and porous materials, 3D architectures, AI and machine learning tools, to be applied to clinical, environmental, pharmaceutical, agri-food, and industrial fields.
Reviews, critical reviews (CRES3T), and perspective articles are solicited in the topical interest areas of Electrochemical/Electroless Deposition, Organic and Bioelectrochemistry, Physical and Analytical Electrochemistry, Electrocatalysis, and Photoelectrochemistry and Sensors. Areas of interest include, but are not limited to:
Nanomaterials and nanocomposites;
Porous materials, polymers;
Paper-based (bio)sensors;
3D-printed sensors;
Biological receptors;
Biomimetic receptors, aptamers
Microfabrication;
AI, machine learning, chemometrics
Nanomotors and nanomachines;
Point-of-care, lab-on-chip;
Wearable devices, flexible and stretchable sensors;
Applied electroanalysis, multiplexing;
Accepting Submissions: May 17, 2023 | Submission Deadline Extended: November 17, 2023
Read papers from the completed JES Focus Issue on Sensor Reviews, Volume 167, Number 3, February 2020.
---
Guest Editors
Ajit Khosla, Xidian University, China | ajit.khosla@electrochem.org
Netz Arroyo, Johns Hopkins University School of Medicine, U.S. | netzarroyo@jhmi.edu
Federico Polo, Università Ca' Foscari Venezia, Italy | federico.polo@unive.it
Itthipon Jeerapan, Prince of Songkla University, Thailand | itthipon.j@psu.ac.th
Camelia Bala, Universitatea din București, Romania | camelia.bala@chimie.unibuc.ro
Craig Banks, Manchester Metropolitan University, United Kingdom | C.Banks@mmu.ac.uk
Wendell Coltro, Universidade Federal de Goiás, Brazil | wendell@ufg.br
Praveen Sekhar, Wahington State University, U.S. | praveen.sekhar@wsu.edu
María Jesús Lobo Castañón, Universidad de Oviedo, Spain | mjlc@uniovi.es
Vishal Chaudhary, University of Delhi, India | chaudhary00vishal@gmail.com
Technical Editor
Stefano Cinti, Università degli Studi di Napoli Federico II, Italy | stefano.cinti@unina.it
Editor-in-Chief
Robert Savinell, Case Western Reserve University, U.S. | rfs2@case.edu  
---
Articles are published in a standard issue of the journal as they are accepted. If selected at submission, accepted papers are published online in the ECS Digital Library on IOPscience within 24 hours of scheduling for publication. The version of record is published online within approximately 10 days of final acceptance.
Visit the ECS website for author submission instructions and requirements for each article type as well as information on publishing OPEN ACCESS.