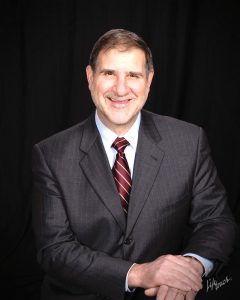 The Journal of The Electrochemical Society is publishing a focus issue in connection with the Frontiers of Chemical/Molecular Engineering in Electrochemical Energy Technologies 2 symposium being held in honor of Professor Robert Savinell's 70th Birthday at the 242nd ECS Meeting. 
The focus issue deals and the connected symposium address current and emerging ideas in electrocatalysis, electrolytes, and device design for fuel cells and flow batteries. Topics include molecular-level understanding of small-molecule electrocatalysis (including hydrogen, oxygen, and carbon- and nitrogen-containing molecules such as alcohols, ammonia, urea, carbon dioxide, and others); membranes and electrolytes including additives, nanoparticles, and deep eutectic chemistries; redox-active molecules; and new concepts in fuel cells and flow batteries. Contributions from both theory and experiment are welcome. Studies that connect molecular-level understanding to macroscopic electrochemical technologies are of particular interest.
Professor Savinell has dedicated his career to addressing fundamental engineering and mechanistic issues for electrochemical systems that include fuel cells, flow batteries, electrochemical capacitors, sensors, metal recovery, wastewater treatment, and high surface area electrode structures. He and his students made seminal contributions to establishing the field of high temperature proton conducting polymer membranes for fuel cells and electrolyzers. His recent work seeks to develop next generation electrolytes to reduce cost, increase efficiency, and enhance the safety of utility-size flow battery systems. He has been an electrochemical educator and leader in electrochemical technology research for more than 40 years.
This issue is open to all interested authors who may submit review, critical review, perspective, methods, communication or original research articles. It is our hope that these papers help define the state-of-the-art and future possibilities for fuel cells and flow batteries as we recognize and celebrate the outstanding contributions of Professor Savinell.
Accepting Submissions: September 29, 2022 | Submission Deadline: December 28, 2022
---
Guest Editors
Jin Suntivich, Cornell University, U.S. | jsuntivich@cornell.edu
Jason Xu Zhichuan, Nanyang Technological University, Singapore | xuzc@ntu.edu.sg  
Hye Ryung Byon, Korea Advanced Institute of Science and Technology, Korea | hrbyon@kaist.ac.kr
Yi-Chun Lu, Chinese University of Hong Kong, Hong Kong | yichunlu@cuhk.edu.hk
Seung Woo Lee, Georgia Institute of Technology, U.S. | seung.lee@me.gatech.edu
Technical Editor
John N. Harb, Brigham Young University, U.S. | john_harb@byu.edu
---
Articles are published in a standard issue of the journal as they are accepted. If selected at submission, accepted papers are published online in the ECS Digital Library on IOPscience within 24 hours of scheduling for publication. The version of record is published online within approximately 10 days of final acceptance.
Visit the ECS website for author submission instructions and requirements for each article type.
OPEN ACCESS: Authors choosing to publish open access agree to pay an article processing charge (APC) if their papers are accepted. APCs are discounted by 75 percent for ECS members and waived for authors from ECS Plus subscribing institutions. Check if your institution subscribes to ECS Plus. Discounts are applied at the time of payment.