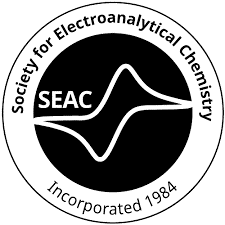 This focus issue of the Journal of The Electrochemical Society is a collection of papers on cutting-edge research by members of the Society for Electroanalytical Chemistry (SEAC). SEAC members work in diverse fields of electrochemistry including the fundamental study of the electrochemical interface, nanoelectrochemistry, electrochemical sensors, spectroelectrochemistry, electrochemical imaging, in vivo and in vitro analysis, and energy conversion and storage. The Society, founded in 1984, is dedicated to promoting advances in both basic and applied research in electroanalysis; providing a venue for the exchange of ideas among researchers from academia, industry, and government; and recognizing the achievements and contributions of scientists who work in the field of electroanalytical chemistry. This focus issue will publish exciting cutting-edge research papers at the frontier of modern electroanalytical chemistry.
This virtual issue focuses on papers covering the following topics:
New theory and modeling in electroanalytical chemistry; fundamental investigations at the electrode/solution interface.
New electroanalytical methods for studying single entities, such as single molecules, nanoparticles, and cells.
Fundamental and applied studies of electrochemical methods for organic synthesis.
Materials electrochemistry; electrochemical methods for fabrication and characterization of nanomaterials for energy applications, catalysis, and sensing. 
The development and application of highly sensitive, highly resolving electrochemical imaging methods.
Energy electrochemistry; this may include new strategies, theories, electrode materials, and analysis tools and methods for understanding batteries, fuel cells, photovoltaics, and other energy conversion and storage systems.
New electroanalytical strategies (e.g., amperometric, voltammetric, and potentiometric sensors) for understanding various biological systems, such as protein-protein interactions, cell release, and cell-cell communication in the brain.
Reviews, critical reviews, and perspective papers are welcomed.
Accepting Submissions: June 3, 2021 | Submission Deadline: September 1, 2021

(When submitting, indicate that the paper is intended for the Modern Electroanalytical Research in the Society for Electroanalytical Chemistry (SEAC) focus issue.)
Visit the ECS website for author submission instructions and requirements of each article type.
---
Guest Editors
Lane Baker, Indiana University, U.S. | lanbaker@indiana.edu
Lanqun Mao, Beijing Normal University, China | lqmao@bnu.edu.cn
Frank Zamborini, University of Louisville, U.S. | f.zamborini@louisville.edu
Bo Zhang, University of Washington, U.S. | zhangb@uw.edu
Technical Editor
David E. Cliffel, Vanderbilt University, U.S. | d.cliffel@vanderbilt.edu
Editor-in-Chief
Robert Savinell, Case Western Reserve University, U.S. | rfs2@case.edu
---
Articles are published in a standard issue of the journal as they are accepted. If selected at submission, accepted papers are published online in the ECS Digital Library within 24 hours of scheduling for publication. The version of record is published online within approximately 10 days of final acceptance.
OPEN ACCESS: As part of the Author Choice Open Access program, authors can select to publish their papers as open access. If open access is selected at submission and the paper is accepted, the author agrees to pay an article processing charge (APC). ECS members receive a 75 percent discount on APCs. Discounts are applied at the time of payment. Authors from ECS Plus subscribing institutions are eligible for APC waivers. Check if your institution subscribes to ECS Plus.