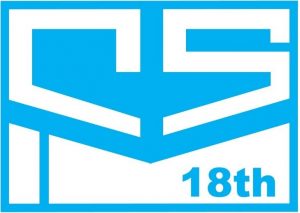 Volume two of this focus issue is a collection of papers accepted to the 2020 International Meeting on Chemical Sensors (IMCS) which was postponed. Although IMCS takes place every two years, the postponed 2020 meeting is scheduled (in a digital format) for May 30-June 3, 2021. IMCS was founded in Fukuoka, Japan, in 1983. Today it is the largest and most-renowned conference in the scientific area of chemical sensors. IMCS meetings provide an excellent opportunity to network with leaders in the field and with companies commercializing chemical sensors for environmental, medical, healthcare, industry, and food safety applications. Papers are being accepted covering topics related to the planned IMCS symposia, which include:
IMCS 01 – Artificial Intelligence, Machine Learning, Chemometrics, and Sensor Arrays 
IMCS 02 – Chemical and Biosensors, Medical/Health, and Wearables
IMCS 03 – Electrochemical and Metal Oxide Sensors 
IMCS 04 – Sensors for Agricultural and Environmental Applications
IMCS 05 – Recent Advances and Future Directions in Chemical and Bio Sensor Technology and Networked Systems
IMCS 06 – MEMS/NEMS, FET Sensors, and Resonators
IMCS 07 – Microfluidic Devices and Sensors
IMCS 08 – Optical Sensors, Plasmonics, Chemiluminescent, and Electrochemiluminescent Sensors
IMCS 09 – Sensors for Breath Analysis, Biomimetic Taste, and Olfaction Sensing
IMCS 10 – Chemical and Biosensing Materials and Sensing Interface Design
IMCS 01-10 – IMCS Poster Collection
Reviews, critical reviews, and perspective papers welcomed.
Accepting Submissions: May 6, 2021 | Submission Deadline: August 4, 2021
(When submitting, indicate that the paper is intended for the 18th International Meeting on Chemical Sensors (IMCS-18) – Volume Two focus issue.)
Visit the ECS website for author submission instructions and requirements of each article type.
Read papers from the completed Focus Issue on IMCS 2020 – Journal of The Electrochemical Society – IOPscience.
---
Guest Editors
Peter Hesketh, Georgia Institute of Technology, U.S. | peter.hesketh@me.gatech.edu
Steve Semancik, National Institute of Standards and Technology, U.S. | stephen.semancik@nist.gov
Udo Weimar, University of Tübingen, Germany | upw@ipc.uni-tuebingen.de
Yasuhiro Shimizu, Nagasaki University, Japan | shimizu@nagasaki-u.ac.jp
Joseph Stetter, KWJ Engineering, U.S. | jrstetter@gmail.com
Gary Hunter, NASA Glenn Research Center, U.S. | gary.w.hunter@nasa.gov
Joseph Wang, University of California, San Diego, U.S. | josephwang@eng.ucsd.edu
Xiangqun Zeng, Oakland University, U.S. | zeng@oakland.edu
Sheikh Akbar, The Ohio State University, U.S. | akbar.1@osu.edu
Muthukumaran Packirisamy, Concordia University, Canada | mpackir@encs.concordia.ca
Rudra Pratap, Indian Institute of Science Bangalore, India | pratap@iisc.ac.in
Nick Wu, University of Massachusetts Amherst, U.S. | nianqiangwu@umass.edu
Jessica Kohen, NASA, U.S. |  jessicakoehne@gmail.com
Kevin Johnson, U.S. Naval Research Laboratory |  kevin.johnson@nrl.navy.mil
Ramaraja Ramasamy, University of Georgia, U.S. | rama@uga.edu
Technical Editor
Ajit Khosla, Yamagata University, Japan | khosla@yz.yamagata-u.ac.jp
Associate Editors
Michael Adachi, Simon Fraser University, Canada | mmadachi@sfu.ca
Netz Arroyo, Johns Hopkins University School of Medicine, U.S. | netzarroyo@jhmi.edu
Thomas Thundat, State University of New York at Buffalo, U.S | tgthunda@buffalo.edu
Editor-in-Chief
Robert Savinell, Case Western Reserve University, U.S. | rfs2@case.edu
---
Articles are published in a standard issue of the journal as they are accepted. If selected at submission, accepted papers are published online in the ECS Digital Library within 24 hours of scheduling for publication. The version of record is published online within approximately 10 days of final acceptance.
OPEN ACCESS: As part of the Author Choice Open Access program, authors can select to have their papers published as open access. If open access is selected at the time of submission, authors must agree to pay an article processing charge (APC) if the paper is accepted. ECS members receive a 75 percent discount on all APCs. All discounts are applied at the time of payment. Authors from ECS Plus subscribing institutions are eligible to have APCs waived. Check if your institution subscribes to ECS Plus.