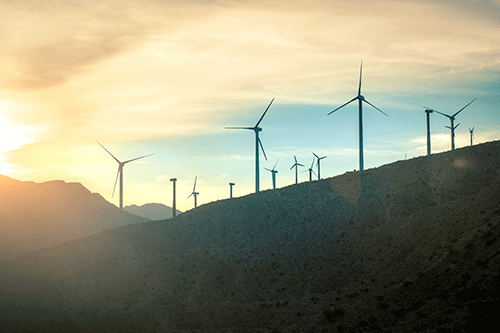 Google is going green.
Tech giant Google announced that it will run entirely on renewable energy in 2017. This will be a huge shift for the company that, according to the New York Times, consumed as much energy as the city of San Francisco in previous years.
Google states that both its data centers and offices will reach the 100 percent renewable energy mark in 2017, with the majority of power derived from wind and solar. According to a press release by the company, going green makes the most sense economically in addition to Google's goal of reducing its carbon footprint to zero. With wind energy prices down 60 percent and solar down 80 percent over the past six years, Google's move to renewables will both make an environmental impact and help the company cut operating expenses.
In part, Google is able to make this transition due to the number of large-scale deals the company has made with renewable energy producers over the past few years. Google has guaranteed to purchase energy from renewable start-ups, which then allows those start-ups to obtain the capital necessary to expand their business.
"We are the largest corporate purchaser of renewable energy in the world," Joe Kava, Google's senior vice president of technical infrastructure, told the New York Times. "It's good for the economy, good for business and good for our shareholders."
In order make the 100 percent renewable mark, Google has partnered with companies such as NextEra Energy, which owns about 115 wind farms in the U.S. and Canada.
But Google isn't the only corporation moving toward renewables. Others such as Amazon, Microsoft, and Facebook have been pushing closer toward holistic green energy. However, while those companies consume huge amounts of energy, none compare to Google.
According to Stanford professor Jonathan Koomey, Google consumed 5.7 terawatt-hours of electricity in 2015. That is equal to two 140,000- person towns.