When the Washington Post publicized the launch of North America's first all-electric, zero-emissions boats, they referred to an authoritative article on battery safety in the Journal of The Electrochemical Society. The introduction of two electric Maid of the Mist tour vessels at Niagara Falls heralds a new era in maritime travel. The boats, which run on dual banks of lithium ion batteries charged with hydro-electric power supplied by the Robert Moses Niagara Power Plant, are a zero-emission operation. But are their Li-ion batteries safe?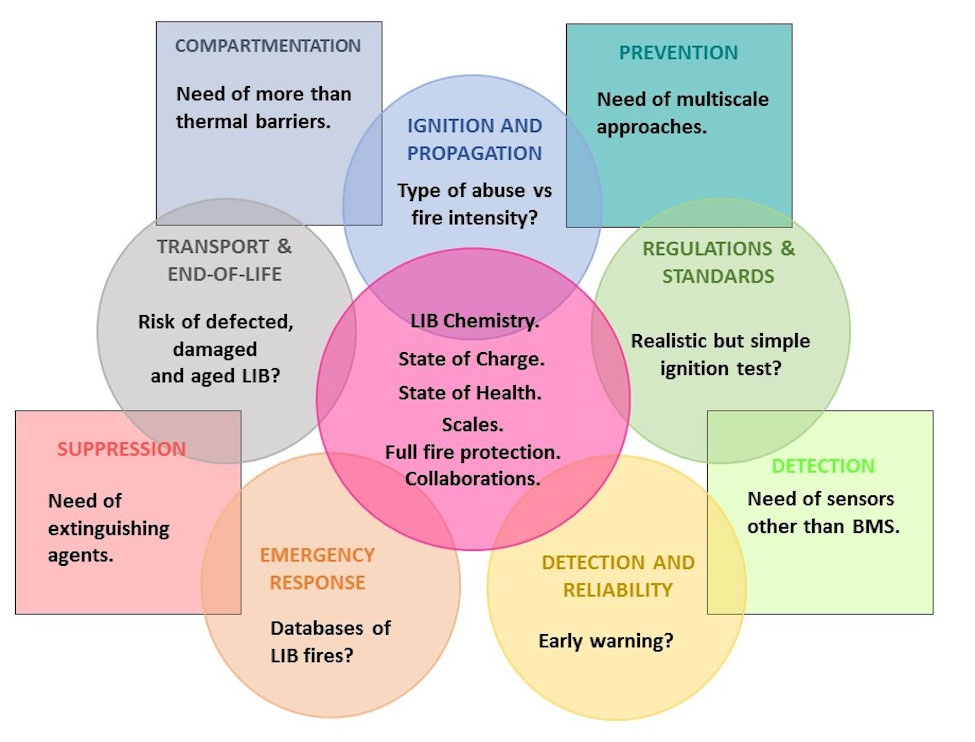 JES focus issue on battery safety, reliability, and mitigation
The concern's importance is evident in the response to the call for abstracts for the JES focus issue devoted to battery safety, reliability, and mitigation. Guest Editors Boryann Liaw and Thomas P. Barrera, and Technical Editor Doron Aurbach received 108 submissions—among the highest ever for a JES focus issue. The article cited by the Washington Post, "Meta-Review of Fire Safety of Lithium-Ion Batteries: Industry Challenges and Research Contributions," is one of 60 articles published online in the issue. For the first time, the authors collected and analyzed the safety challenges faced by Li-ion battery industries across sectors, and compared them to the research contributions found in all review papers in the field. Their conclusion: failing or catching fire is a rare hazard with Li-ion batteries. Travelers on the two electric Maids of the Mist shouldn't worry. The Coast Guard submitted the electric vessels to an extremely rigorous approval process.
Guest editor Boryann Law on battery safety
In an interview, Guest Editor Boryann Law, PhD FECS, Directorate Fellow in Energy and Environmental Science and Technology at the Idaho National Laboratory, addressed the authors' conclusions—and the challenges facing Li-ion battery safety.
"Battery safety is a very challenging issue. Batteries, as an energy storage and power source, power the electrification that significantly transforms our daily life. Therefore, it will continue to penetrate the market sectors in consumer power electronics, telecommunication, mobility, and security-related applications in our lives.
The battery supply chain is critical in supporting the electrification of today's societal modernization. Battery safety is the ultimate test if this supply chain is vulnerable or not. If battery safety mitigation cannot eventually win the acceptance of the consumers, electrification could eventually fail or stall.
Solving safety issues requires very close interactions among stakeholders, from technology improvements to regulations and policies, including consumer education to properly operate the devices. As the battery technology continues to evolve, the safety issues are only becoming more complicated. It will be a constant battle among all stakeholders. We need continuous vigilance to mitigate the issues."
For those interested in learning more, the electrification of transportation was the subject of the PRiME 2020 Electrochemical Energy Summit.