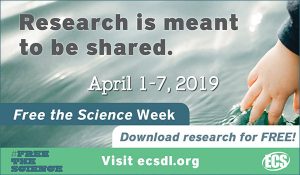 ECS's third annual Free the Science Week kicks off today! From now through Sunday, April 7, you have unrestricted access to all of the research ever published in the ECS Digital Library.
Here are some tips for navigating the digital library's more than 151,000 articles and abstracts—and making the most of the week of free access.
Search and discover
ECS research is discoverable through a variety of routes.
ECS journals are abstracted and/or indexed in Google/Google Scholar, Web of Science, Scopus, Chemical Abstracts (CAS), Engineering Index, ChemPort, INSPEC, ProQuest, and others. The Journal of The Electrochemical Society (JES) is indexed in Science Citation Index, and the ECS Journal of Solid State Science and Technology (JSS) is indexed in Science Citation Index Expanded.
If you are searching for ECS research through the ECS Digital Library itself, you have a number of options.
From the ECS Digital Library home page, you can select an ECS publication that interests you, and peruse its contents by issue. From many of the publication-specific landing pages, you can also navigate to lists of the most-read and most-cited articles of the previous month.
Alternatively, the digital library features an advanced search functionality, which allows you to search for ECS research using specific criteria.
Note: While reading articles and abstracts in the digital library, be sure to check out the bottom of each page, where recommended articles from ECS and the world's leading peer-reviewed journals and research outlets will be listed under the heading "May be of interest."
Learn more about the content discovery feature ECS installed last year.
Explore collections
Articles in the ECS Digital Library are organized into collections by collection type, topical interest area, and article type.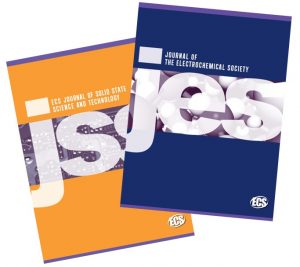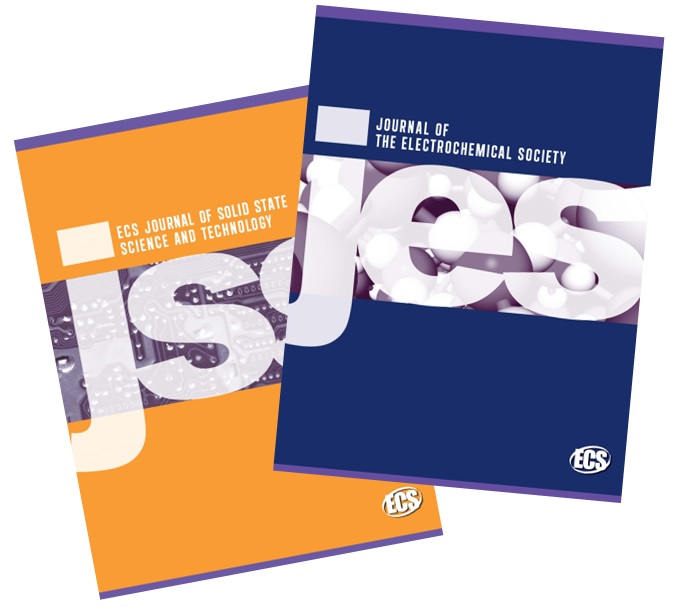 Check out the collections pages (JES | JSS) for new ways to explore ECS's body of research.
From these pages, for instance, you can navigate to listings of all the Editors' Choice and review articles published in ECS journals.
Note: ECS's latest collection is the Jan B. Talbot Sponsored Collection, which features articles in JES and articles in JSS.
Share your findings
Do your colleagues know about Free the Science Week?
When you come across great ECS articles that are normally stuck behind the paywall, let others know! With any luck they'll return the favor. Help others discover and access ECS's valuable research this week in celebration of open science.
And remember to share your experiences with Free the Science Week on social media (#FreeTheScience) to show your support for ECS's initiative to make its research free to access for everyone every week of the year.