StorageX International Symposium

An Online Series on Energy Storage
Sponsored by Stanford's StorageX Initiative
Join Stanford StorageX for an interactive symposium series on the latest advances and breakthrough research in energy storage.
Global experts will cover materials, devices, systems, theory, simulation, and economics across the spectrum of energy storage applications—from electronics and EVs to backing up the grid and renewables.
The series, hosted by StorageX faculty co-directors Yi Cui and William Chueh, is free and open to the public, registration required.
Prof. Kristina Edström and Prof. Saiful Islam
Aug. 21, 2020: 7:00am-8:45am Pacific Time 
(14:00-15:45 GMT)

---
Speakers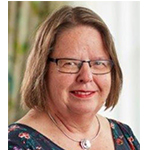 Prof. Kristina Edström
Uppsala University, Sweden
Department of Chemistry – Ångström
Presentation: "Long term visions and research needs for studying the batteries of the future"
Bio:Kristina Edström is Professor of Inorganic Chemistry at Uppsala University, and coordinator of the large-scale European research initiative BATTERY 2030+. She leads the Ångström Advanced Battery Centre and is the scientific coordinator of Batteries Sweden.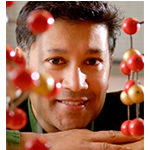 Prof. Saiful Islam
University of Bath, UK
Energy Materials Research Group
Presentation: "Atomic-Scale Insights into Solid Electrolytes and
Lithium-rich Cathodes"
Bio: Saiful Islam is Professor of Materials Chemistry at the University of Bath, and was awarded the 2020 ACS Award in Energy Chemistry, and 2017's RSC Peter Day Award for Materials Chemistry. He leads the new Faraday Institution CATMAT project on lithium battery cathode materials.
---
An ECS sponsored event