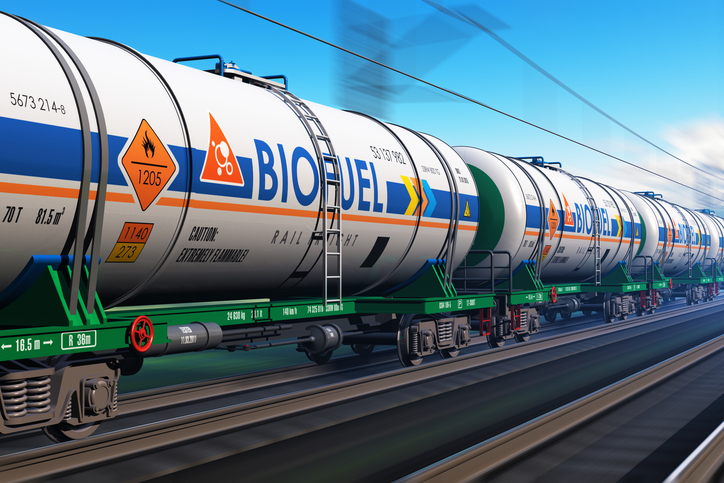 New research stitches together the best parts of several different bacteria to synthesize a new biofuel product that matches current engines better than previously produced biofuels.
"My lab is interested in developing microbial biosynthetic processes to make biofuels, chemicals, and materials with tailored structures and properties," says Fuzhong Zhang, associate professor at the School of Engineering & Applied Science at Washington University in St. Louis. "Previously, we engineered E.coli to produce a precursor compound that leads to the production of advanced biofuels. In this work, we took the next step toward the actual manufacture."
Zhang's research focuses on engineering metabolic pathways that, when optimized, allow the bacteria to act as a biofuel generator. In its latest findings, recently published in Biotechnology for Biofuels, Zhang's lab used the best bits of several other species—including a well-known pathogen—to enable E. coli to produce branched, long-chain fatty alcohol (BLFL), a substance that can be used as a freeze-resistant, liquid biofuel.