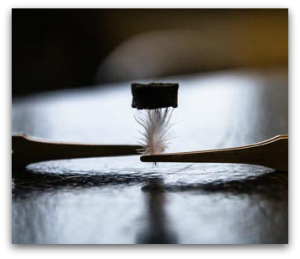 Researchers are not only looking for alternative ways to generate energy, they're also looking for alternative ways to store it. From ECS member Vilas Pol's packing peanut batteries to innovative flow batteries; scientists are looking for a way to securely store and deliver clean energy to the grid.
Now, engineers from McMaster University are turning trees into energy storage devices that could potentially power everything from small electronic devices to electric vehicles. With any luck, this technology could be taken to large-scale grid applications.
This from McMaster University:
The scientists are using cellulose, an organic compound found in plants, bacteria, algae and trees, to build more efficient and longer-lasting energy storage devices or capacitors. This development paves the way toward the production of lightweight, flexible, and high-power electronics, such as wearable devices, portable power supplies and hybrid and electric vehicles.