As some of you have known, CSTIC Executive Committee Member, Prof. Ru Huang of Peking University, has been elected to the 2015 class of Academicians of the Chinese Academy of Sciences.
Prof. Huang has been a member of the CSTIC Exective Committee and Chair of CSTIC Symposium I: Design and Device Engineering since 2009. She has been instrumental in shaping the agenda and leading CSTIC Symposium I over the years.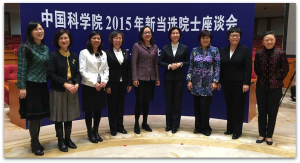 Election to the Chinese Academy of Sciences represents the highest level of national honor for Chinese scientists.
Take a look at some of Huang's published research.