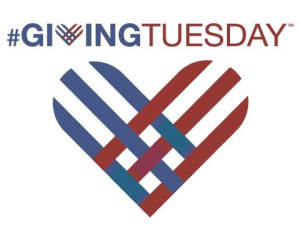 Today, families, businesses, and communities around the world are joining together to celebrate generosity and to give through Giving Tuesday. Created in 2012, Giving Tuesday is now celebrated in several countries around the world, including Germany, Canada, Guatemala, and the United Kingdom.
Please join us in celebrating Giving Tuesday with a gift to ECS.
Your generosity enables us to:
Support emerging scientists through fellowships, travel support, and student programs
Advance electrochemistry and solid state science through comprehensive international meetings and high-quality publications
Free the Science through complete open access to the ECS Digital Library, making all content from our journals freely available to all readers, while remaining free to publish for authors.
Please consider supporting ECS with your gift today.
ECS would like to thank all those who support our Society with their gifts of time, talent, and resources. Your generosity powers our robust technical meetings, provides critical support for emerging scientists, and promotes high-quality publication in our journals.
We would like to extend a special thank you to the individuals below for their donations in 2015.
| | | |
| --- | --- | --- |
| Dr. Henri J.R. Maget | Dr. Shinji Fujimoto | Dr. Kenneth L. Menningen |
| The Jiang Family | Dr. Fernando H. Garzon | Dr. Shelley D. Minteer |
| Dr. James C. Acheson | Dr. Richard D. Goodin | Dr. Sudhan S. Misra |
| Dr. Radoslav Adzic | Dr. Koji Hashimoto | Dr. Herbert J. Moltzan |
| Dr. Rajaram Bhat | Dr. Dennis W. Hess | Dr. Takurou N. Murakami |
| Dr. Viola Ingrid Birss | Prof. Lloyd H. Hihara | Dr. Hironori Nakajima |
| Dr. William D. Brown | Dr. W. Jean Horkans | Dr. John S. Newman |
| Prof. Carlos R. Cabrera | Dr. Henry G. Hughes | Dr. Hoon-Jung OH |
| Mr. Roque J. Calvo | Dr. Earl C. Johns | Mr. John P. Olatta |
| Dr. Bryan Chin | Dr. Martin W. Kendig | Mr. Sennu Palanichamy |
| Dr. Emanuel I. Cooper | Dr. Zlata Kovac | Mr. Robert E. Palmer |
| Ms. Angela DeVito | Dr. Bruce Arthur Kowert | Dr. Thomas Popp |
| Dr. Howard D. Dewald | Dr. Simeon J. Krumbein | Dr. Cynthia A. Rice |
| Dr. Francesco Di Quarto | Dr. Michael Krumpelt | Dr. Robert F. Savinell |
| Dr. John F. Elter | Mr. Jose Larcin | Dr. Morton Schwartz |
| Dr. Ronald E. Enstrom | Dr. Arthur J. Learn | Dr. Irving Shain |
| Dr. Thomas Z. Fahidy | Dr. Peter A. Lewis | Dr. Steven Z. Shi |
| Dr. Fu-Ren F Fan | Dr. Bor Yann Liaw | Dr. Toshio Shibata |
| Dr. Larry R. Faulkner | Prof. Clovis A. Linkous | Dr. Alice C. Suroviec |
| Prof. Elena S Flitsiyan | Florian B. Mansfeld | Dr. Makoto Takahashi |
| Dr. Robert P. Frankenthal | Dr. Robert A. Mantz | Dr. E. Jennings Taylor |
| Dr. Hiroyuki Fujimori | Dr. Frederick Leon Marsh | Dr. Ken Tokunaga |
| Dr. Arthur Yelon | Dr. Fariaty Wong | Prof. Dr. Ryan Jeffrey White |