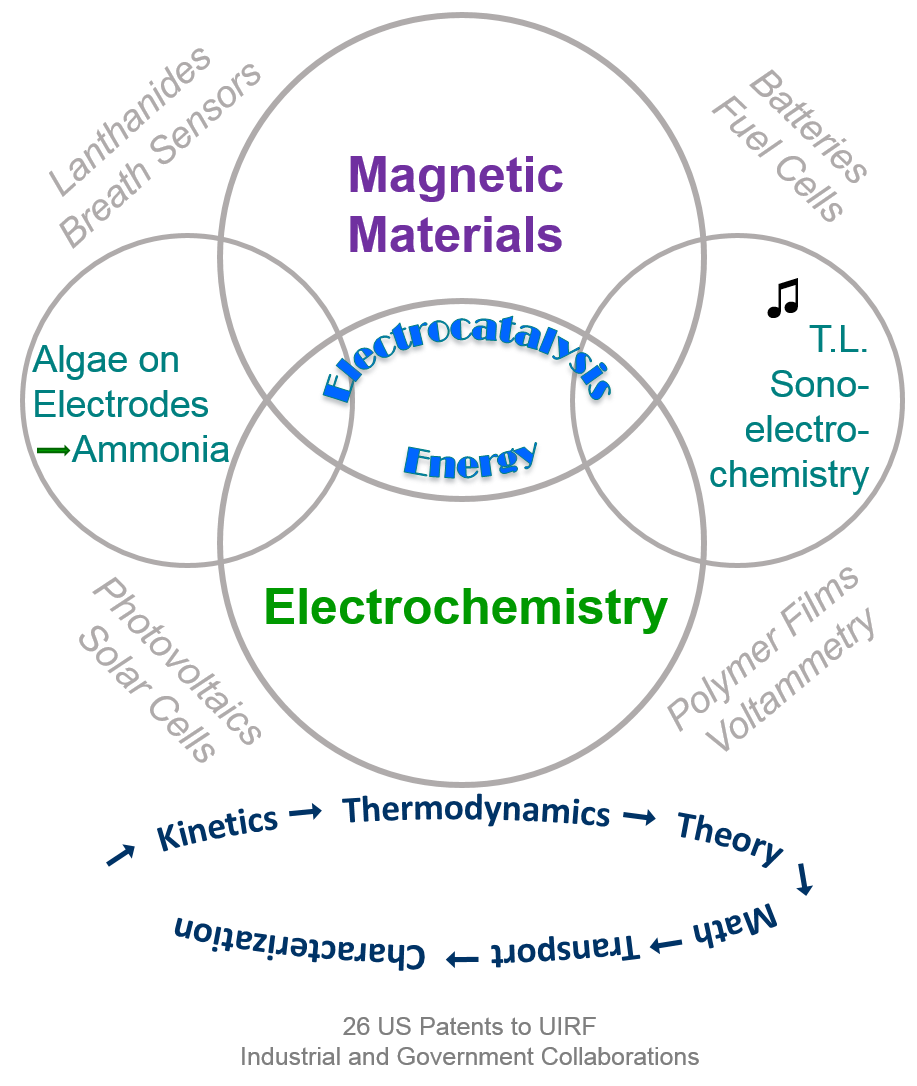 ECS Vice President Johna Leddy is an established researcher in electrochemical power sources and a highly respected mentor to the students of the Leddy Lab. Always the educator, Leddy's most recent side project was creating a door plaque that explains her research to those passing by at the university (see below). The Venn diagram pictured on right is featured (click on it to expand). Leddy explains herself:
The Venn diagram is a map of my research at the current time. Energy and electrocatalysis are at the center and various things evolve from there. Largely, we focus on unusual ways to electrocatalyze reactions that are important in energy generation and storage.
The unusual means of electrocatalysis include: introduction of micromagnets on the electrode to increase rates of electron transfer; use of ultrasound in a thin layer to activate the electrode surface; and modification of electrodes with algae to make ammonia.
At the edges of the Venn diagram are places where these fundamental studies are implemented in energy technologies and voltammetric analysis. The bottom ring is a list of the tools that we use. It all ties together: theory and fundamentals to experiments to devices and back to theory. Experiments inform theory and devices, that lead to questions that generate more experiments.