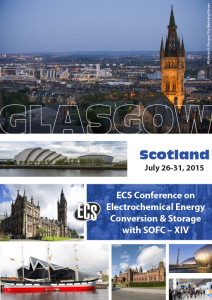 The ECS Conference on Electrochemical Energy Conversion & Storage with SOFC-XIV convening in Glasgow, Scotland at the Scottish Exhibition and Conference Centre from July 26-31, 2015 is the first of a series of planned biennial conferences in Europe by ECS on electrochemical energy conversion/storage materials, concepts, and systems.
We are creating a forum where scientists and engineers can come together and discuss fundamental advances and engineering innovations.
Abstracts are due February 20, 2015
Find out more about submitting your abstract today!
The lead organizers of this conference are among the top researchers in their respective fields. We wanted to take a moment to introduce them to you: