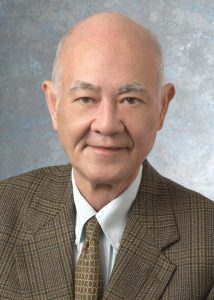 ECS is pleased to announce that, thanks to a $20,000 donation, the 2018 volume of the Journal of The Electrochemical Society has been named in honor of ECS fellow Chung Chiun Liu.
The Chung Chiun Liu Leadership Collection will contain all of the content published in JES volume 165.
Liu is the Wallace R. Persons Professor of Sensor Technology & Control at Case Western Reserve University. He has been an ECS member for over 50 years. During this time, he has given many oral presentations and organized several symposia for Society meetings. He has also received the 2008 ECS Sensor Division Outstanding Achievement Award and many other accolades.