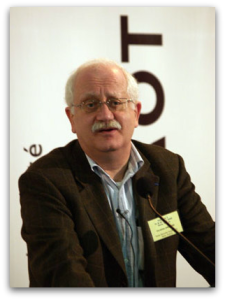 We are pleased to announce that Professor Christian Amatore, CNRS, will deliver The ECS Lecture, "Seeing, Measuring and Understanding Vesicular Exocytosis of Neurotransmitters" at the 229th ECS Meeting in San Diego, May 29 – June 3, 2016.
Submit your abstract for this meeting today!
Professor Amatore is member of the French Académie des Sciences, of the Chinese Academy of Sciences, of the Academia Europae, and of the Third World Academy of Sciences, Honorary Fellow of the Royal Society of Chemistry, Honorary Fellow of the Chinese Chemical Society, Fellow of the International Society of Electrochemistry, Honorary Member of the Israeli Chemical Society, and President of ISE.
He was one of the few pioneers of micro- and ultramicroelectrodes in electrochemistry with Mark Wightman, University of North Carolina. He published over 465 primary research publications cumulating more than 19,000 citations with an "h-index" of 68 and an average citation rate of ca. 1100 over the past five years.
His lecture discloses the best present measurements aimed to a precise understanding of vesicular exocytosis in endocrine cells and inside neurons obtained through a combination of theory and quantitative analyses of individual amperometric spikes recorded as ultramicro- and nano-carbon fiber electrodes. Altogether, these data cast a series of unprecedented new views of vesicular exocytosis that relegate previous ones to history.
In addition to Professor Amatore's talk, Dr. John Scully, University of Virginia, will be receiving the Henry B. Linford Award for Distinguished Teaching, and Dr. Ralph White, University of South Carolina, will be receiving the Vittorio de Nora Award in San Diego.
Don't miss your chance to present your latest work in San Diego! The deadline for abstract submission is December 11, 2015. Submit now!