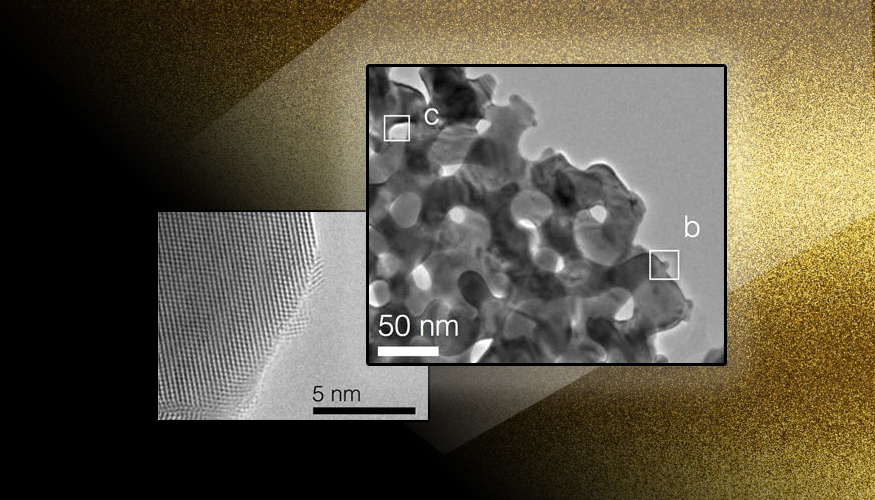 A new study out of Lawrence Livermore National Laboratory shows that catalysts derived from nano-structured materials are as good as gold.
According to the study, led by past ECS member Juergen Biener, restructuring nanoporous gold alloys result in more efficient catalysts.
Nano-structured materials have shown promising qualities for improving catalyst activity and selectivity, but little is known about the structural changes that the materials undergo that can create or prevent efficient catalyst function.
This from LLNL:
The team used ozone-activated silver-gold alloys in the form of nanoporous gold (npAu) as a case study to demonstrate the dynamic behavior of bi-metallic systems during activation to produce a functioning catalyst. Nanoporous gold, a porous metal, can be used in electrochemical sensors, catalytic platforms, fundamental structure property studies at the nanoscale and tunable drug release. It also features high effective surface area, tunable pore size, well-defined conjugate chemistry, high electrical conductivity and compatibility with traditional fabrication techniques.