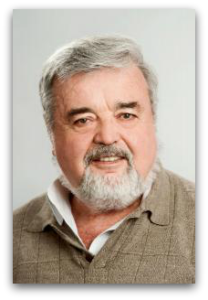 Digby D. Macdonald of the University of California, Berkeley will be awarded the 2015 Olin Palladium Award for his distinguished contributions to the field of electrochemical and corrosion science.
Macdonald is currently the Professor in Residence at the University of California, Berkeley's Departments of Nuclear Engineering and Materials Science and Engineering.
Throughout his rousing career, Macdonald held numerous positions in academia at such institutes as Ohio State University and Pennsylvania State University. In 2011, Macdonald was nominated for a Nobel Prize in Chemistry. He has been recognized by many for his scientific achievements, receiving the Frumkin Memorial Medal in 2015 and the Gibbs award in 2013.
His work on passivity and the properties of aqueous solutions at high temperatures and pressures have not only impacted the landscape of science, but have also made him a pillar and mentor for many students in electrochemical and corrosion science.
Science joining ECS in 1975, the Society has made Macdonald a Fellow and presented him with both the Wagner Memorial and Uhlig Awards.
The award will be presented at the 228th ECS Meeting in Phoenix, Arizona this October. Registration for this meeting is now open!
And take peek at Macdonald's meeting abstract entitled, "Some Critical Issues of the Breakdown of Passive Films."